Community Conversations + Classes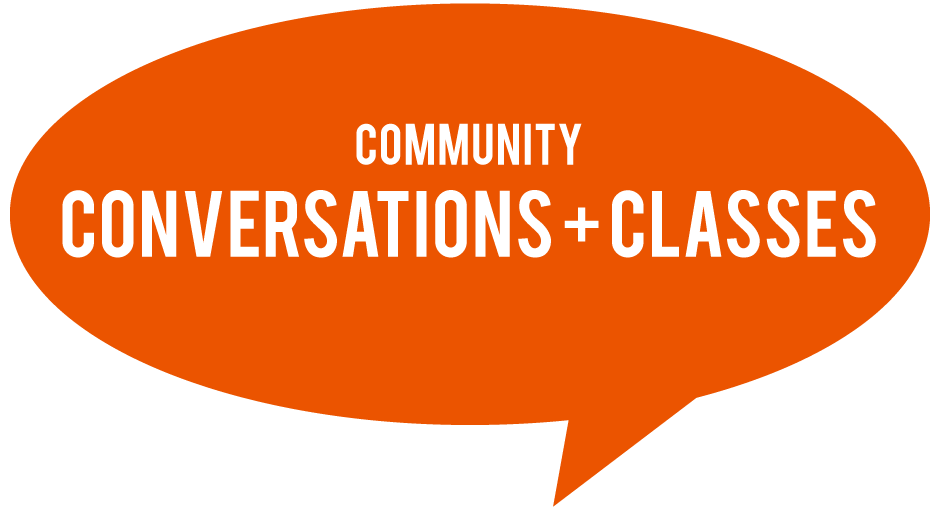 Join us this spring as we learn and grow in the areas of relationships, discipleship, and justice through Community Conversations and Class Series.
Community Conversations are large-group events on a single day where you can hear, ask questions, and dialogue with others in our community and church leaders about each of the topics. The second Community Conversation will take place over the course of our Spring Retreat in Princeton, NJ.
Each Class Series will include three sessions over three consecutive weeks and will give you an opportunity to go deeper in each of the topics as you interact with the instructor and fellow congregants.
Check out the list of events and register to join us!
---
Events
Community Conversation #1: Singleness, Dating & Marriage
Sunday, 1/30, 2-4 pm at The Salvation Army (120 W. 14th Street)
This Community Conversation will explore some questions around the purpose of dating, wisdom in emotional boundaries, what spiritual maturity looks like, and what the Bible teaches about gender mutuality in dating and marriage. Our main purpose is to make space to discuss these topics in community, so we want everyone to come prepared both to listen and share.
Class #1: Singleness, Dating and Marriage
Thursday, 2/3, 2/10 and 2/17, 7-9 pm at The Salvation Army (120 W. 14th Street)
Join us for three sessions that will give you an opportunity to go deeper on the topic of dating as you interact with the instructor and fellow congregants. If you intend to join this class series, we encourage you to sign up for the Community Conversation on 1/30 which will provide some framing for the classes. A light dinner will be provided at each session (as allowed by current COVID safety protocols). The registration fee is $15, and the deadline to register is Wednesday, 2/2.
Community Conversation #2 on Discipleship at the Downtown Spring Retreat:
Friday, 3/4 to Sunday, 3/6 (Princeton, NJ)
Join us for a weekend away from the city to hear from Pastor Rich Villodas, author of The Deeply Formed Life. At Redeemer Downtown, our desire is to follow Jesus as his disciples in all areas of our life. We welcome everyone in our community to attend, learn, and spiritually grow with us this spring.
Class #2: Discipleship & the Heart
Sunday, 3/20, 3/27 and 4/3, 12 to 1:30 pm The Salvation Army (120 W. 14th Street)
How do we become like Christ so that the fullness of our lives serve as a witness to the world of his resurrection and the New Creation? What truths do we need to understand so that transformation into Christ's likeness is not simply an aspiration but is truly realized in our life. This three-session class will explore these questions and more.

Community Conversation #3: Biblical Justice in a Broken World
Register for Conversation | Sunday, 5/1, 12 to 2 p.m. at The Salvation Army (120 W. 14th Street)
The Bible is singular in its testimony regarding God's love for justice and the special concern he has for those on the margins and who are the victims of injustice. He also asks us to be his imitators in this regard. We are to do justice and love mercy. But how do we do this in a way that pleases God and what does this look like in actual practice? We want to explore these things in our next community conversation and the classes that will follow.
Class #3: Biblical Justice in a Broken World
Register for Classes | Wednesdays, 5/11, 5/18 and 5/25, 6:30 to 8:30 p.m. at the Redeemer Downtown office (1500 Broadway, 7th Floor)

Class #1 (May 11th) w/ Restore NYC: Restore NYC exists to make freedom real for survivors of trafficking across the United States. Their vision is a world free from trafficking and for every survivor, a life of hope, restoration, and flourishing. Since 2009, they have pioneered innovative counseling, housing, and economic-empowerment solutions that give survivors access to a safe home and a safe job—the things that data says make freedom real.
Class #2 (May 18th) w/ Next Step Community Church:
Class #3 (May 25th) w/ Avail NYC: Avail NYC is a non-profit serving and equipping women and men facing an unexpected pregnancy or past abortion experience. They provide comprehensive, compassionate services including one-on-one appointments with a personal advocate, support groups, job and resume coaching, as well as over 15 other avenues of care to empower our clients with the resources they need to flourish.