Downtown Pulpit Search
Downtown Pulpit Search
Please note: This webpage is here for historical purposes.
In the fall of 2020, our Founding Lead Pastor for Redeemer Downtown, Rev. John Lin, stepped down after eight years of faithful service to the Congregation and even longer to Redeemer Presbyterian Church. The Session quickly moved to select an Interim Lead Pastor, Rev. Jeff White, and shortly after the Congregation elected a Pulpit Search Committee to oversee the selection process of a new Senior Pastor.
"Lord…thy will be done." —Matthew 6:10
Meet our Candidate
We are thrilled to share with united and joyful hearts, after 14 months of praying, searching, interviewing and assessing, the Pulpit Committee is delighted to present our candidate for the next Senior Pastor for Redeemer Downtown: Pete Nicholas. After much consultation and deliberation, we the Pulpit Committee unanimously recommend to the congregation Pete Nicholas who, in our judgment, fulfills the Constitutional requirements of the office of Senior Pastor and who we believe is most suited to be profitable to the spiritual interests of the congregation.
---
Pulpit Search Committee
The Pulpit Search Committee (PSC) was nominated by the Redeemer Downtown Congregation and includes a broad representation of our congregation across age, race, marital and vocational status. We are honored to serve in this capacity and we invite you to join us in confirming our church vision and pastoral profile. Throughout this search process, please do not hesitate to reach out to us with your feedback, questions and comments at [email protected].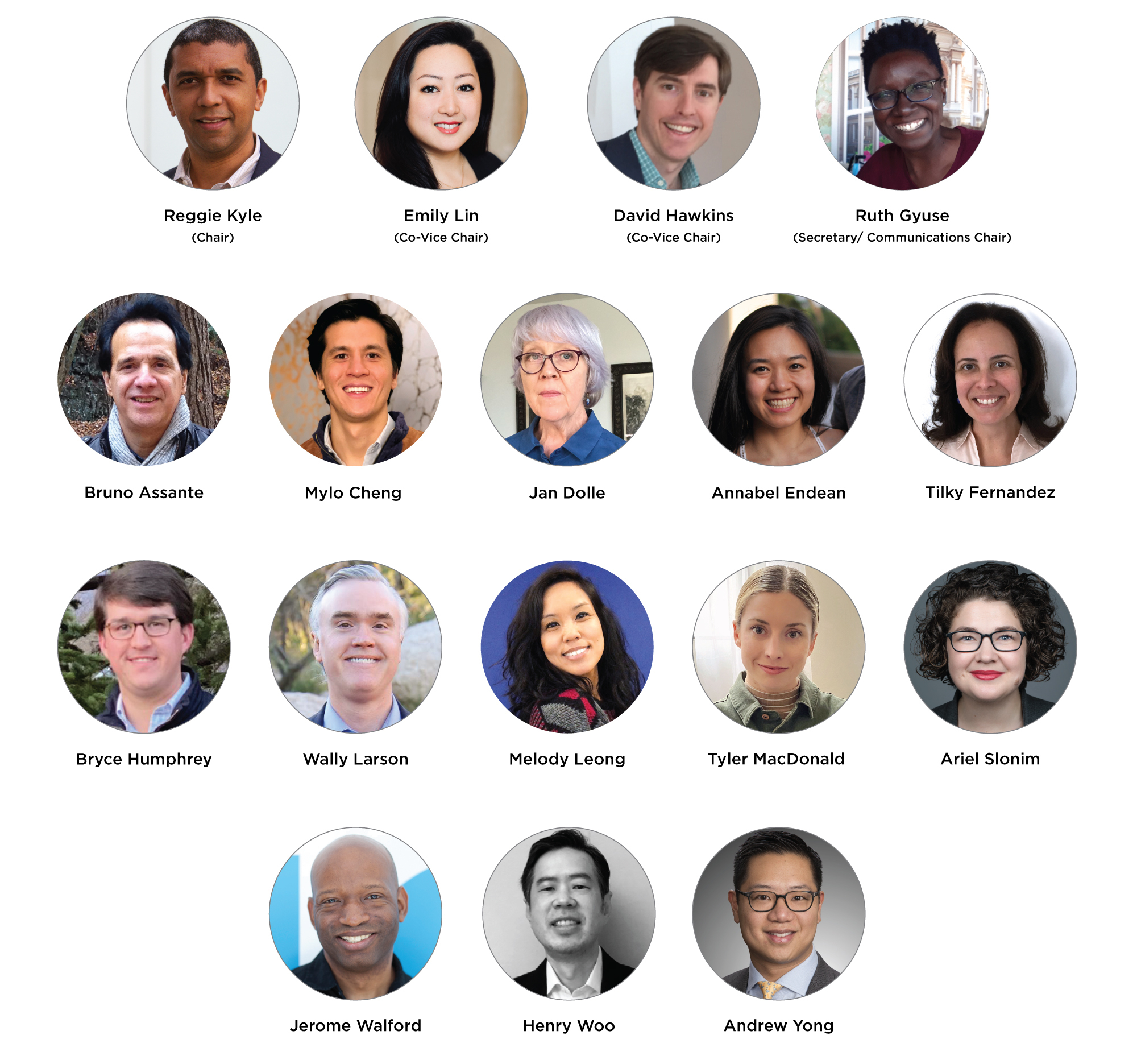 ---
Weekly Pulpit Search Prayer
We invite you to join us every Wednesday evening on Zoom at 7 p.m. for a time of prayer over the pulpit search process and the work God is doing in and through our congregation.
Meeting ID: 876 4166 3446
Passcode: PSC
---
Congregational Survey Results
---
Church and Pastor Profiles
The Church and Pastor Profile is a document that describes the past, present and aspirational goals of our congregation. It has been put together by the Pulpit Search Committee with input from McGowan and Associates and our Redeemer Downtown staff. The profile builds off of the cumulative data from our Congregational Survey, Town Hall, Discovery Weekend Focus Groups, and Interviews by McGowan. The profile includes current information about our demographics and finances as well as pertinent facts about our history and vision. This document will assist the Pulpit Search Committee in determining if a candidate may be a good fit for Redeemer Downtown, and will allow a potential candidate to get a broad understanding of who we are as a church.
---
Process
*Current step is shown in red
PHASE 1: Organization
Jeff White selected as Interim Pastor and is not a candidate for lead pastor position.
Redeemer Downtown (RDT) Members nominate potential Pulpit Search Committee (PSC) members.
RDT Members vote to approve PSC members at a virtual congregational meeting on November 1, 2020.
PSC selects its executive officers.
PSC forms ten subcommittees listed below, to manage and implement the search process:
PHASE 2: PREPARATION
The Consultant Vetting Subcommittee solicits external consultant proposals and makes recommendations to the PSC with regards to hiring an external consultant.
The Website Subcommittee sets up a PSC webpage within the RDT website.
PSC Selects McGowan & Associates as a consultant to help guide the Pastor Search process.
The Survey Subcommittee sends out a survey to RDT Congregation on Church Vision and Pastor Qualities.
PSC has internal training with McGowan & Associates.
The Town Hall Subcommittee conducts Vision and Brainstorming sessions with full RDT Congregation, including time for Q&A.
The Staff Liaison Subcommittee holds separate meetings with current church staff and pastors.
McGowan & Associates hosts Discovery Weekend Focus Groups for Redeemer DT Congregation.
Church and Pastor Profile Committee develop preliminary Church and Pastor Profile based on survey results and town hall congregational input.
Prayer Subcommittee creates prayer guides for the RDT Congregation throughout the preparation process.
McGowan & Associates assembles all Survey, Town Hall and Focus Group data to prepare a comprehensive Church and Pastor Profile.
PHASE 3: Collection
The Candidate Management Subcommittee finishes designing and then implements a collection process for potential candidates.
PSC publishes the Church and Pastor Profile and solicits candidates with the support of the Congregation, Pastoral and McGowan & Associates' recommendations.

PHASE 4: Evaluation
The Sermon Subcommittee provides training to the PSC on sermon review.
The Candidate Management Subcommittee implements a candidate evaluation process and manages remote interviews for the PSC members.
Pulpit Committee interviews candidate selections, reviews sermons, gifting profiles, references; and conducts remote interviews for candidates.
Pulpit Committee narrows down to no more than three finalists.
PHASE 5: Selection
Members of the PSC visit each finalist within their current local church, to listen to them preach, evaluate the feel of their worship service, and interview the candidate, spouse and family.*
Background and reference checks are conducted on the final candidate.
The PSC votes internally to select the final candidate.
The Personnel Subcommittee finalizes the arrangements for a public visit. The finalist makes a weekend visit to interview/meet with RDT staff and lay leaders, deliver the sermon and be introduced to the RDT Congregation.*
Follow-up with RDT Congregation for feedback on the finalist.
*Travel plans to visit candidates and to have candidates visit RDT may be modified due to CoVID and the Search Firm's recommendations.
PHASE 6: Completion
The PSC presents final report and recommendation to the RDT Congregation
Members vote to call the Recommended Candidate at a Congregational Meeting
Presbytery confirms the Called Candidate

---
Frequently Asked Questions
1. What are the guidelines from the PCA for the election of pastors?