Spring Retreat
Spring Retreat
Discipleship & The Deeply Formed Life
March 4 - 6, 2022 (Princeton, NJ)
Join us for a weekend away from the city to hear from Pastor Rich Villodas, author of The Deeply Formed Life. At Redeemer Downtown, our desire is to follow Jesus as his disciples in all areas of our life. We welcome everyone in our community to attend, learn, and spiritually grow with us this spring.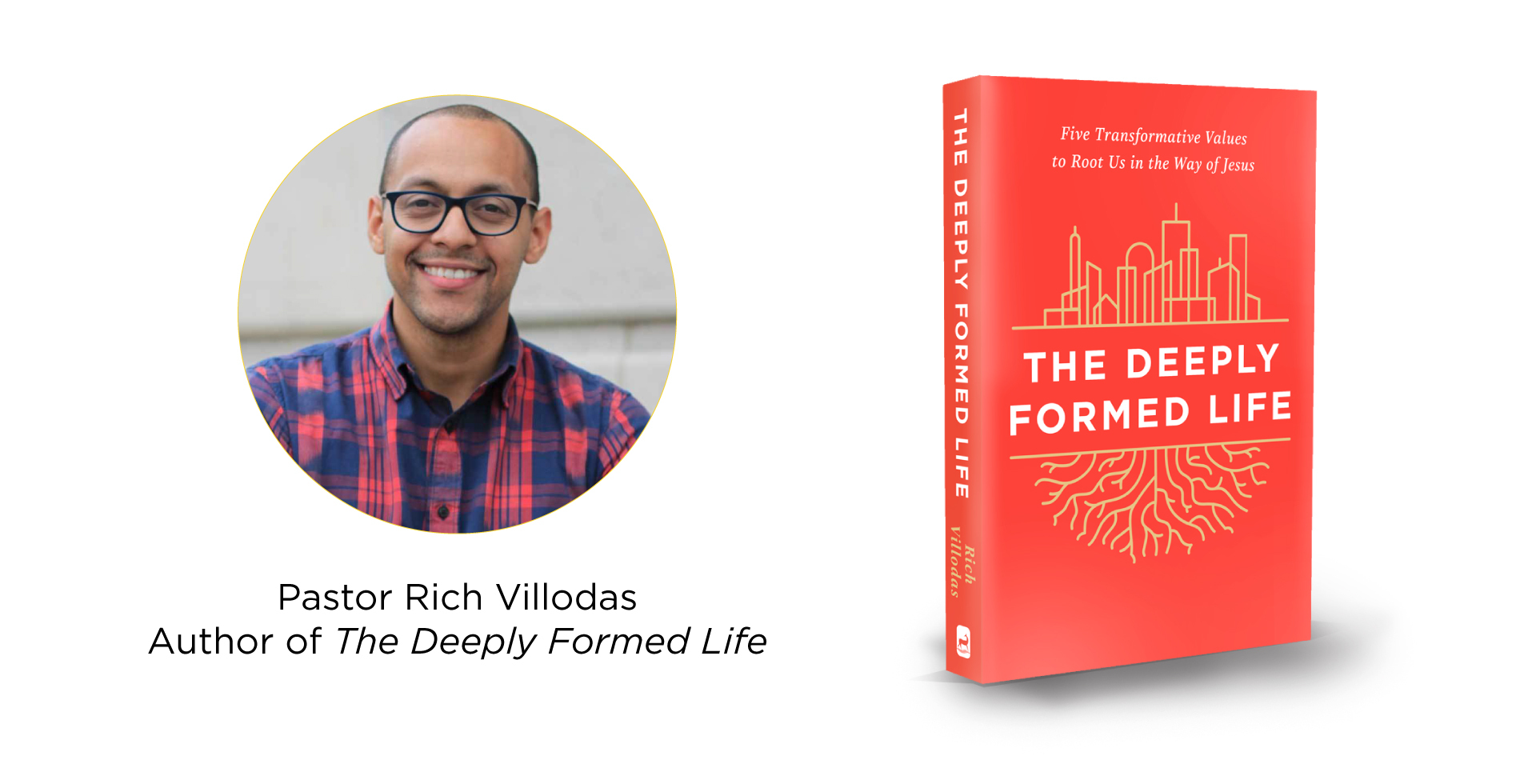 ---
When: Friday, March 4, at 7 pm to Sunday, March 6, at noon
Where: Princeton Marriott at Forrestal
Fees:
Adult

Child
(5 to 12)

Youth
(13 to 18)

Adult
(4-share)

Standard rate
(1/10 - 2/13)

$375

$100

$200

$295

Full rate
(2/14 - 2/28)

$450

$110

$220

$370
---
What's included:
Saturday breakfast, lunch and dinner + Sunday breakfast
Lodging on Friday and Saturday nights. The Adult rate means you will share a double full room with one other adult. The Adult (4-share) rate means you will share a double full room with three other adults.
A copy of The Deeply Formed Life
Transportation to and from the Marriott is NOT included.
Payment:
We want every person in our church to attend! If cost is a factor, please fill out this form to request a scholarship, and we'll send you a coupon code.
On the other hand, if you have the means please consider paying the Full Rate (equal to the true cost of the retreat), even if you're registering before 2/14. You can also make an additional donation on our separate retreat donation page, which will subsidize scholarship requests.
Other details:
Due to the changing nature of COVID-19 and state regulations, we will have an up-to-date COVID policy closer to the date of the retreat. At the minimum we will abide by the state of New Jersey's COVID mandates and policies.
No registration fees for children 4 years old and under. Please email

[email protected]

with the names and ages of any children 4 years and under who will be attending the retreat so we can arrange childcare.
Childcare will be provided during plenary sessions.
If you have a preferred roommate of the same gender, please make sure you both write each other's name on your registration form. Otherwise we will place you with a roommate of the same gender. If you select the Adult (4-share) rate, you must provide the names of three same-gender roommates.
NJ Transit offers direct service from NY Penn Station to Princeton Junction Station. There is a shuttle between Princeton Junction Station and the hotel. More information about transportation will be included in your confirmation email. Please allot 1.5 to 2 hours for the trip from Penn Station to the hotel.
Because we are committing to certain guarantees with the hotel, we will not be able to issue refunds. If you find someone else who wants to take your place at the retreat, we would be happy to transfer your registration to them.
Email

[email protected]

with any questions.