Redeemer Downtown Update
This week, the world awoke to the dawning of a new reality. Christ is risen! For those who follow Jesus, Paul describes the meaning of the resurrection in this way, "And if Christ has not been raised, your faith is futile; you are still in your sins...If only for this life we have hope in Christ, we are to be pitied more than all men" (1 Cor. 15:17,19). What this reminds us of is that beyond this life, resurrection has the power to give new life even today. Jurgen Moltmann writes:
The resurrection faith is not proved true by means of historical evidence, or only in the next world. It is proved here and now, through the courage for revolt, the protest against deadly powers, and the self-giving of men and women for the victory of life.
Resurrection means we have courage to hope and work towards a world without inequity, to acknowledge our own shortcomings and frailty, and to build a new kind of human community on a heavenly ethic of love and not self-protection. Resurrection means we can bring the power of the Spirit to renew our lives, communities, neighborhoods, families and workplaces. Resurrection means while the world may give us reason for cynicism and indifference, we have all the reason in the world for courageous hope.

Our vision, as a church, is to be a community formed by the gospel, for the joy, peace and flourishing of Downtown. For some of you, this week will be marked by a more profound sense of that joy. For others of you, you'll be renewed in your desire to connect deeply to our church, whether through service or generosity. For still others, you'll be re-engaged on a life of mission, whether by serving with Hope for New York or looking for new opportunities to share your faith with friends and loved ones. For all of us, resurrection means a radically new way through life because, He is risen!
He is not here; he has risen, just as he said. — Matthew 28:6
Warmly in Christ,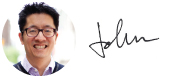 Redeemer Downtown Senior Pastor
---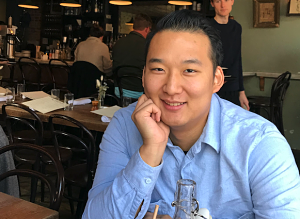 Jon Lee
Gotham Fellow, Class of 2019
Gotham has truly surprised me. I have grown with an incredible community, and I continue to learn new parts of our faith that I have never considered.
Note: The Gotham Fellowship is a nine-month learning community that teaches you what it means to integrate faith and work.
At first, I had a very narrow-minded view of Gotham. I believed it was only for those who wished to further their knowledge of theology. In our church, it was very clear that there was a special community amongst Gotham fellows and alumni, however it felt incredibly exclusive. Even though I felt Gotham wasn't right for me, I still wanted to be involved in our church community. One of my close friends at Redeemer mentioned that he was applying. For a driven person like him, Gotham made a lot of sense, but not for me. Then I spoke with two Gotham alumni who highly recommended me to apply. Rather than promoting Gotham's in-depth theology teachings, they both mentioned that Gotham really shifts your perspective on everyday life. I realized that the two of them had a thankful perspective in their life and viewed the world in a different lens. Furthermore, they also mentioned how Gotham's real intention is to apply the Gospel and teachings into our vocations, something that attracted me to the program. I still had some hesitations about the program, yet their perception on everyday life attracted me to the program despite these doubts.

When I was accepted into Gotham, I really struggled to decide whether to commit to the nine-month program. At the time, I was ushering, leading CG, attending a men's group, and organizing an annual ski trip for Redeemer congregants. I knew I would have to drop several of my commitments in order to fully experience Gotham, but, I feared letting people down. I prayed and discussed with my friends about whether Gotham was right for me. In the end, I decided to go forward with Gotham and trust that God would provide in areas where I was stepping down. God surprised me in many ways. I moved into an apartment with one of my close friends. He and another friend were willing to lead my old CG. When planning for the ski trip, many of my friends helped organize and take partial ownership of the logistics which lightened my load. Looking back, I knew I made the right choice and God was guiding me all along.

Gotham has truly surprised me over the last seven months. I have grown with an incredible community, and I continue to learn new parts of our faith that I have never considered. The encouragement within our cohort gives me courage and motivation to seek God for handling my career and life. I've reflected on my life and discovered just how involved God was in shaping my career. I've became more thankful for simple blessings God had bestowed upon me. I feel more blessed to be surrounded by Christian and non-Christian colleagues who continue to mentor me and grow me professionally. My cohort taught my aspects of our faith that increased my sense of beauty and wonder of God. Finally, Gotham revealed the Gospel in a new light where I feel proud and loved to identify with Christ.

Some people see Gotham and are intimidated by the commitment and intensity of the program. My advice for anyone who is still on the fence about the program is to answer the application questions. They are a great way to reflect on your spiritual journey and to analyze the brokenness within your vocation. From there, pray to God about the questions you answered to see if you need to dig deeper. If you choose to do Gotham and God blesses you with this opportunity, I believe it will be one of the most life-giving, encouraging, and growth you can experience as a Christian living in New York City.
Gotham Applications for Fall 2019 are due Tuesday, April 30.
---

WHAT'S NEW

+ All are invited: Downtown's Spring Social on Saturday, May 4, 11 a.m. to 2 p.m., in Central Park's Sheep Meadow. Bring your own food, games, etc. No RSVP required; event will be canceled if there's rain. Email us with questions.

+ Vacation Bible School registration is open, so enroll your kids!

+ Upcoming Children's Ministry events: New and Expecting Parents Luncheon on Sunday, May 5 | Family Social for Elementary Kids on Saturday, May 11.

+ On Sunday, May 12, we will receive our annual Mercy Fund Special Offering to support the Diaconate ministry. We ask that you consider support beyond your regular giving.

+ Please note: Congregational Meeting on Sunday, May 5, right after the 9:30 a.m. service. All Downtown members must attend to vote on this year's deacons, deaconesses and Board of Trustees.

DON'T FORGET

+ We're redesigning our Connect insert in the Sunday bulletin! Take five minutes to complete our survey.

+ Applications for Gotham Fellowship are due Tuesday, April 30!

+ W83 Ministry Center invites you to a conversation (Tuesday, April 30) about what Amy Julia Becker has learned about privilege through raising a child with special needs raise a child with special needs.

HOPE FOR NEW YORK

+ Serve neighbors in affordable housing at Dream Center's Community Market and Dinner on Saturday, April 27.

+ Prepare and serve breakfast to low-income families and homeless neighbors at Living Waters on Saturdays.

+ On Sundays, help lead a worship service and build relationships with residents with HIV/AIDS through Isaiah 58.