Redeemer Downtown Update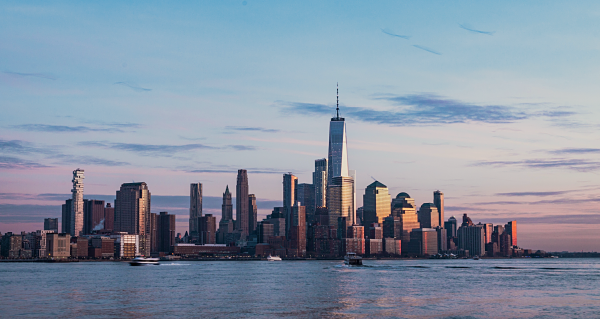 The gospel writers dedicated a large amount of attention to the events of Holy Week. John dedicates 11 chapters of his book to the works and teachings of Jesus' life and then 10 chapters to the final week of Jesus' life. His final week was the culmination of everything in his 33 years; the complex chronicle of events is at the heart of why Jesus came into the world.
During Holy Week we witness: his entry into the City of David as a king riding a colt; the washing of his disciples' feet as a symbolic depiction of love; the institution of the sacramental meal that his followers still remember him by; the betrayal by a friend with whom he shared a last meal; his anguished prayer at Gethsemane; his arrest in a garden; his trial before Pilate; his death on a cross and then, three days later, his resurrection.
C.S. Lewis once wrote, "I believe in Christianity as I believe that the sun has risen: not only because I see it, but because by it I see everything else." What he meant: Christianity might not explain in detail the rationale for everything we experience in the world, but it helps us make sense of and interpret the world. Christianity illuminates and reminds us how all that matters is service and self-sacrifice, depicted by the man-God who would wrap a towel around his waist, kneel before his followers and cleanse their feet—an act that was too dirty and belittling to even the most lowly servants.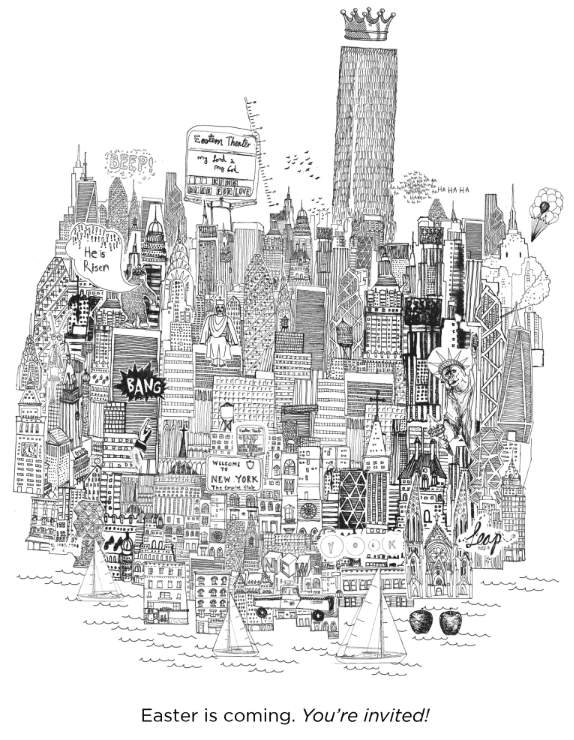 This humble act reminds us that a friend's betrayal hurts, as do false accusations by cowards, because they strike at our divine human dignity. This act also shows us that transgressions need to be matched by generous recompense, that offenses made toward God need to be paid for, by God himself, so that reconciliation can happen. All this reminds us that even during the darkest moments of life—when there are prayers in the dark or cries of anguish before death to a God who doesn't seem to hear—there is still light, life and resurrection. Even in death and darkness, life and light can break through.
As we prepare for Holy Week and come to the end of the Lenten journey, let's take time to celebrate together at our various Holy Week services. Let's remember the culminating acts of Jesus' life and remember how those acts were for you, for me, and for the redemption of the world. Of course, we hope to see you at our four Holy Week services, including a Maundy Thursday service that reflects on events of the Last Supper with foot washing and then a simple communal meal after service. And, if f you haven't already, stop by our info tables at each Sunday and LAB services to pick up some Easter invite cards (see image above) to share with friends and colleagues!
The stone the builders rejected
has become the cornerstone;
the Lord has done this,
and it is marvelous in our eyes.
The Lord has done it this very day;
let us rejoice today and be glad.
— Psalm 118:22-24
Warmly in Christ,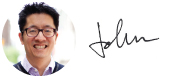 Redeemer Downtown Senior Pastor
---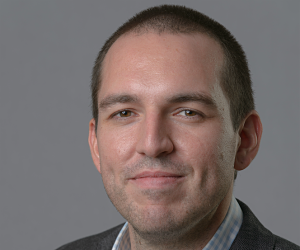 Michael Roberts
Operations Coordinator
God recently showed Mike the importance of persistence through prayer, and how everything happens in his time.
Note: Mike recently joined the Downtown team as their Operations Coordinator. You will see him during Sunday services and at LAB's Wednesday service.
After growing up around the midwest with two siblings, Mike migrated to New York City and has lived here for 12 years (Washington Heights, Murray Hill, Hudson Yards). He now considers himself a lifelong New Yorker who was once in an off-Broadway play, and whose favorite places downtown include Artichoke Basille Pizza, Smac's, and Saigon Shack.
As Redeemer Downtown's new Sunday Service and LAB Coordinator, Mike is encouraged by how active Downtown's congregants are in every aspect of the church community, and he hopes the church will continue bringing people together during divisive times. God recently showed him the importance of persistence through his prayer life (nothing is too big or small for God), and how everything happens in his time. He has also been encouraged to focus on the needs of others, to pay attention, and to listen actively.
Having traveled to New York City, it's no surprise that Mike loves to travel and see what God is doing all over the world, so that he can continue praying and being a witness to his word. Mike is still crossing places off his bucket list!
---

WHAT'S NEW

+ Full Holy Week service schedule: Make sure to RSVP for our simple Maundy Thursday meal ($10/pp and $30 per family).

+ We're redesigning our Connect insert in the Sunday bulletin! Take five minutes to complete our survey.

+ Missed our recent Town Hall? Listen to the audio with important updates from Sam, our Executive Pastor.

+ Do you live, work, or hang around the Gramercy and Madison Square Park neighborhood? DT LAB needs your help with a project.

+ Tonight! Redeemer West Side hosts author Sam Allberry to share the "7 Myths of Singleness." Get your ticket now!

DON'T FORGET

+ Final week of Questioning Christianity: Tim Keller is speaking on the topic of hope.

+ Applications for Gotham Fellowship are due Tuesday, April 30! Still have questions? Attend a Gotham Social on Sunday, April 14.

+ W83 Ministry Center invites you to a conversation (Tuesday, April 30) about what it's like to raise a child with special needs.

HOPE FOR NEW YORK

+ Be a part of the Downtown team in the annual HFNY Charity Run this Saturday!

+ Help pack and distribute lunches with Graffiti Community Ministries on Saturday, April 20. (Groups only.)

+ Distribute pantry bags at New York City Rescue Mission to low-income and homeless neighbors on Saturday, April 20.

+ Serve children at Chinese Christian Herald in Flushing through bible study, worship, and games on Saturdays.