Redeemer Downtown Update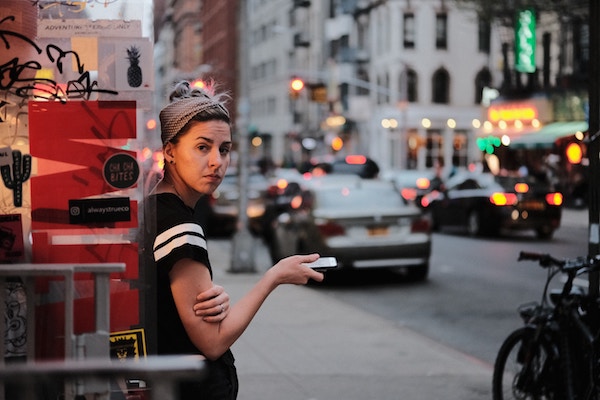 As we move through a sermon series on faith and work, and into this weekend's conference on the same topic, I've been reflecting on the faith and work of King David. His story (beginning in 1 Samuel 16) continues to be highly readable and what's more, quite relatable. It's readable for its narrative arc; God takes David from being a lowly shepherd of sheep to the King of a Israel! And yet, it's David's inabilities and failures, his misuse of talents, opportunities and responsibilities, that make his story something we can all empathize with. Ultimately, we realize David's triumphs and defeats, however, do not define him but God's kindness does. God's grace forms David's life and shapes his work. Noting the relationship between his renewed heart and hands, Psalm 78:72 captures the essence of faith and work.
"And David shepherded them with integrity of heart; with skillful hands he led them." — Psalm 78:72
Is it regularly assumed that skill, the ability to regularly perform complex tasks in complex circumstances, comes through talent and "10, 000 hours" of practice. Living in a city known for its "skillful hands", it might surprise us that true skill comes with an added ingredient. Integrity, of course, means "upright" or "trustworthy", but it also means "wholeness." Here we see, that it's the heart being made whole by God that makes David's work noteworthy. Another way of saying the same thing is that true skill comes not through talent, hard work, and years of experience alone, but from a heart made whole by God's love and compassion. Then and only then can we recognize what God sees, love what God loves and work to renew that which is precious to Him, namely his creation. Working out of the integrity of God's grace, makes work not just noteworthy but profoundly necessary.
The life and work of David is, of course, meant to illuminate the life and work of another Shepherd-King, Jesus of Nazareth. Unlike David (and you and I) Jesus' heart didn't need to be made whole, as the Son of God it was already. But what the New Testament tells us is that in order to make our hearts whole, he had to have his heart broken. As Christians we recognize the work of Christ to give us new hearts as necessary, and the means through which he made it possible, the cross, is not just noteworthy but the shaping truth for our hearts, lives and work.
As you prepare for this weekend's conference or as you consider this current sermon series, consider your own gifts and talents and how they are being formed. Are they being formed by a culture of power, professional ambition and financial success? Or, is your talent and hard work being turned into true skills through a heart made whole by God's love? Is our work not only noteworthy but necessary to those you work for and with?
Yours in Him,
David Plant
Redeemer Downtown Pastor of Faith & Work
---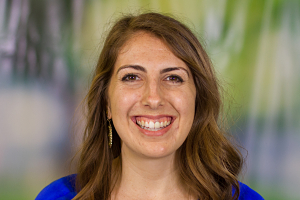 Hilary Merlo
Downtown Gotham Fellow '18
… but Gotham reminded me that my taking part in this renewal meant He would begin by renewing me!
I am a general manager for a fundraising program for elementary schools that focuses on fitness, leadership and character and I'm currently a Gotham fellow. Gotham is a 9-month professional development program centered on the integration of Christian faith and work.
In 2015, I moved to New York City and began attending Redeemer Downtown. Though I had always been interested in the topic of faith and work, when I heard about the Gotham Fellowship I was nervous, not only about the high commitment but the new community, as well. Still I knew I wanted to apply.
Coming into Gotham, I believed God cared about our work, however, my understanding of faith and work consisted of my being excellent at what I do, being kind to who I work with, and ethical in how I go about my job. Gotham, however, deepened my understanding that God's plans and ambitions are not only greater than mine (after all he is renewing all things), but Gotham reminded me that my taking part in this renewal meant he would begin by renewing me! Through Gotham's self-counseling project I began more deliberately applying the sacrificial love of Christ to my own life, to my own motivations and behavior. I saw how my deep need for control came out of a deep distrust of God and his plan for my life and work. I began to see how my specific sin and distrust shapes my work, directly affecting the people on my team in negative and hurtful ways. As someone who casts vision and hustles hard after it, I began to see that I was not inviting them into a shared vision or planning, but then driving them too hard … after my vision! As one whose job is to make others flourish, I was actually stifling the work of those around me. It's hard to admit how controlling I had become. And yet, God has been kind to me (and to my team!) by showing me how liberating it is to slow down and share the load by inviting others in and see their gifts be utilized for what is actually, our work.
Gotham has helped me mature as a leader in, at least, three ways:
It is a safe community in which to explore your tough questions. This community has allowed me to be me and has challenged me to really understand how God uses who he is forming me to be, in order to bring renewal in areas I care about.
Gotham has been a community that has prayed with and for me. The practice of prayer was often God's presence to me, when I struggled with feelings of loneliness, vulnerability and fear about my responsibilities at work.
Gotham has stimulated my heart and mind, growing my confidence in Christ and the church. We've read original source material, journaled daily devotionals and wrestled through various exercises, which I wouldn't have done on my own. And for that I'm thankful.
Applications are currently being accepted for the 2018-2019 Gotham Fellowship class until April 30.
---

+ Sunday, April 22, will be a combined 9:30 a.m. service. There is no 5 p.m. service.

+ Attend our next Intro to Redeemer DT this Sunday to begin the membership process.


+ Downtown Folk Band is playing Mercury Lounge on May 7. Invite friends!


+ Job seeking? Join the Diaconate's Job Search Roundtable Thursday's at 11 a.m.


+ Expecting a baby or just had a child? Come to our New & Expecting Parents Brunch on May 6.


+ Thank you for giving generously to HFNY this Easter! Watch two stories of hope online.

+ Applications for the 2018-19 Gotham Fellowship class are due April 30.

+ Learn how you can come alongside families with limited resources at Safe Families training.

+ Serve lunch to the Union Square community with HFNY on April 16 or 18.

+ Join CFW for a 6-week introductory level Faith & Work Class held on Tuesday nights beginning 4/17.

+ Members, save the date for a Congregational Meeting on May 6, after the 9:30 a.m. worship service.