Redeemer Downtown Update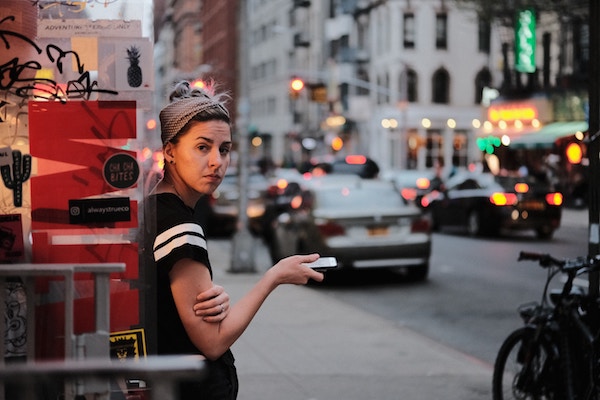 One of the most unexpected, yet revealing commandments in all of the Bible, is the one to rest. "Remember the Sabbath day by keeping it holy" (Ex. 20:8). It seems utterly counterintuitive that we need to work at resting! For Israelites coming out of slavery, it is a reminder that their value as people would no longer be based on productivity and work. At the same time, it is a reminder that we have a propensity to determine our worth on the basis of productivity and work. Particularly in a place like New York City, where we are subject to the constant demands of a global economy, maintaining a rhythm of work and rest can be as much effort as our work itself.
Constructive and fruitful work is one of the earliest injunctions in the Bible, found even in the Garden ("The Lord God took the man and put him in the Garden of Eden to work it and take care of it" — Gen. 2:15). Because we were made for it, it is one of our deepest joys. At the same time, the fall of humanity means that what should otherwise be a source of consistent satisfaction, has become one of deep frustration ("It will produce thorns and thistles for you …" — Gen. 3:18).
Rest is what makes our work joyful again. In fact, the practice of rest forms our ability to find joy in our work. Not only does it give us physical refreshment, it gives us time and space, amidst the grueling demands of work in the modern world, to remember that we are not defined by what we create, but by the God to whom we belong. It's a time when we are reminded that we are no longer slaves, valued only on the basis of our work, nor are we to treat others as such. In some ways, it is an act of rebellion and resistance, to all the ways our world would seek to determine our value. And it is a reminder that when we no longer need to be defined as servants and slaves, we can now live as children and friends of the living God.
"I no longer call you servants, because a servant does not know his master's business. Instead, I have called you friends, for everything that I learned from my Father I have made known to you." — John 15:15
Warmly in Christ,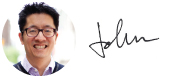 Redeemer Downtown Senior Pastor
---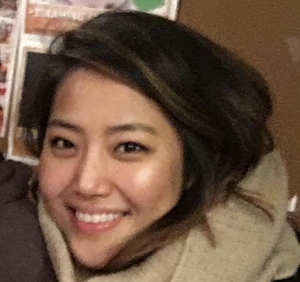 Sally Lee
Marketing Strategy and Analytics
Youth Group Volunteer
"I think that, surprisingly, the Youth Group has really become my unexpected community that has brought a lot of joy to my life."
Sally has been in the city for seven years, with six of them being downtown in Chelsea. She grew up in the suburbs of Philadelphia (go Eagles!), a brief stint in D.C. for college and has been living in NYC ever since graduating. She works in Advertising/Marketing doing strategy and analytics and has been attending Downtown for two years.
Being a part of Redeemer, Sally has been continually challenged to evaluate every aspect of her life through the lens of the gospel. She says, "[The gospel] can't just change my Sundays but the work of Christ has to change everything because Jesus is that radical." It's also transformed how she views the city and living here. "Living in the city means seeking to serve those around me, prioritizing the needs of others, and not just living for myself and indulging in the city. The calling to be an "Authentic Neighbor" that is invested in their community and to love those around you is one of the most important (yet hardest) callings that I've been convicted of during this ministry year."
Sally's been serving with Downtown's Middle School Youth Group for almost a year. She was interested in serving with the youth because it was one of the most influential times for her spiritually. Sally says, "During my middle school/high school years, I questioned everything, wanting everything in my life including my faith to be my own and not something I inherited — to make independent choices and decisions. I'm forever grateful to those who walked alongside me those pivotal years, for those who committed to unpacking the tough questions with me, so naturally my heart leaned towards serving the youth! Plus, city teens are really cool."
Sally was craving community for many years and says that, "surprisingly, the Youth Group, has really become my unexpected community and has brought a lot of joy to my life. They may not be the typical 'community' that I had in my mind but they've become my safe 'home away from home' group of people who I look forward to seeing, sharing and walking with! I guess you can say God has answered my prayer for community through the youth kids!"
Sally loves the coffee culture in NYC — Culture Espresso, Blue Stone, Toby's and any local coffee cart in the city. She loves to run, play board games, specifically Settlers of Catan and go to the beach!
---

+ Members, save the date for a Congregational Meeting on May 6, after the 9:30 a.m. worship service.

+ Last week to take the Spiritual Formation survey to help us understand how DT is doing spiritually and how we can help you grow.


+ Tix will be for sale at Book Table after services this Sunday for Downtown Folk Band show at Mercury Lounge on May 7.


+ Expecting a baby or just had a child? Come to our New & Expecting Parents Brunch on May 6.


+ The next Downtown Women Gathering is on May 18.


+ RCS wants to help you find a career that fits your personality and interests.


+ Applications for the 2018-19 Gotham Fellowship class are due April 30.

+ Join HFNY May 31 to learn how to best love and serve our neighbors with disabilities.

+ Practically serve other Redeemerites thru the Diaconate's Meals Ministry.

+ Support kids with disabilities (4/28) through creative arts projects at Center for All Abilities with HFNY.

+ Serve breakfast (April 28) to Bushwick community with Living Waters Fellowship and HFNY.

+ Join CFW for Soulful Artistry on 5/23 with world-renowned artist Mako Fujimura.