Redeemer Downtown Update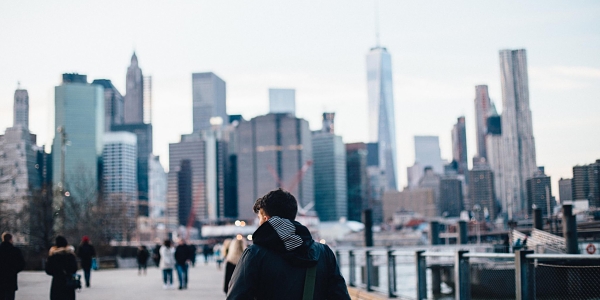 Advent is a season of waiting. It's a time of anticipation and longing, where we remember that a King of love came into the world after a season of waiting and that this same King will come again to complete everything He has promised to do in the world. Waiting means that what we currently experience is incomplete — the dinner that we are preparing is not ready yet or our guests have not yet arrived. But it means that when the long-awaited guest has arrived, or the meal that we have been looking forward to is served, our sense of completion and joy will be far greater than if we had given up hope along the way.
Our current culture is one of instant access to entertainment, social media and news coverage, where we are able to satisfy virtually any urge when and where we want. We are increasingly losing the ability to wait. The unfortunate by-product for us is that as we lose the ability to long for something over a sustained period of time, we will satisfy those longings with what is entertaining, rather than wait for what is meaningful and life-giving.
Joan Chittister, an American Benedictine nun puts it this way, "Advent is about learning to wait … It makes us look beyond today to the 'great tomorrow' of life. Without Advent, moved only by the race to nowhere that exhausts the world around us, we could be so frantic with trying to consume and control this life that we fail to develop within ourselves a taste for the spirit that does not die and will not slip through our fingers like melted snow." What's striking about this statement is that for each of us, the question is not whether we wait, but whether there is something life and hope-giving that is worth the wait. Do we have a taste for a hope and a promise that will never die? Can we wait for Jesus Christ who came into the world to bring it a light and life it has never had?
During this season, as we move towards the celebration of Christmas, my prayer for all of us is that we learn to wait. There is a King who is coming to give us everything we could ever have hoped for. Let us not lose our taste for what gives true life, as we wait for this coming King together.
"A voice of one calling: 'In the wilderness prepare the way for the Lord; make straight in the desert a highway for our God. Every valley shall be raised up, every mountain and hill made low; the rough ground shall become level, the rugged places a plain. And the glory of the Lord will be revealed, and all people will see it together. For the mouth of the Lord has spoken." — Isaiah 40:3-5
Warmly in Christ,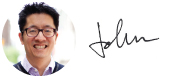 Redeemer Downtown Senior Pastor
---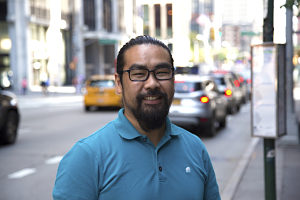 David SoohooCG Intern
"It is such a privilege to have the opportunity to similarly walk alongside others just as others walked alongside me."
Born and raised in northern NJ, David moved into the city upon earning his undergrad degree in business from Pace University. He then went on to spend the next 10+ years in the corporate sector, functioning in various capacities, including Six Sigma consulting, project management and IT.
2014 marked a transition period for David both vocationally and spiritually, and over the next year, the Holy Spirit would work directly and through others to lead him to hear God's call to ministry. This led him to join the inaugural class of Reformed Theological Seminary NYC. Having recently graduated, he is now enrolled in the Redeemer City Ministry Year with the privilege of learning from such pastoral luminaries as Tim Keller, Sam Allberry and Charlie Drew.
David has been attending Redeemer since 2001, with Downtown being his church home for the last three years. In August, he joined the Downtown staff team as a Community Group Intern.When asked why he wanted to join the team, he said, "Community has been, and continues to be, so formative in my own faith journey and how I experience Christ; it is such a privilege to have the opportunity to similarly walk alongside others just as others walked alongside me."
He currently lives in Prospect Lefferts Gardens with his faithful corgi, George. In his time off, he can be found in his bed catching up on sleep. When awake, he can be found exploring Brooklyn with George, snowboarding with his brothers, or simply hanging out with his friends over drinks and food. He also wants everyone to know that dogs are better than cats.
---

+ Downtown's full Advent info is online along with our special Season of Advent card.

+ Have you revisited Redeemer Downtown's Advent album, Permanent City, yet?

+ Serve breakfast at Living Waters with HFNY on Saturday, December 9, in Bushwick.

+ Come explore a biblical survey and meaning of God's mercy.

+ Pack gift bags at The Father's Heart on Thursday, December 14, from 7 to 9 p.m. with HFNY.

+ CFW is bringing back The Art of Storytelling & Public Speaking in Business on December 11.

+ Serve Christmas breakfast at The Father's Heart with HFNY on Saturday, December 16.

+ Registration is now open for the Public Faith Conference: Formed to Share Our Hope in Christ.

+ The Diaconate is humbled and thankful for the deek nominations and $250k that came in last month. The are still seeking $150k to cover 2017/2018 needs.