Redeemer Downtown Update
A recent trend of radical decluttering and tidying up seems to have people constantly evaluating what household or personal items are "sparking joy" — and then deciding what to keep or discard. This is a cultural moment that refocuses on what matters in our ordinary lives. Like the KonMari method, Lent is a time to refocus our personal energy and attention, to let go of what fails to bring us joy and to refocus (spiritually) on what really brings true joy.
Lent has become one of my favorite seasons of the year. It is a spiritual season when I remember what matters most to me and what I could live without. It is a time for self-examination and repentance (to consider the areas of our spiritual lives that have become cluttered), fasting and self-denial (to condition ourselves to love fewer physical and spiritual indulgences), and meditating on God's Word (to feast on what is truly life- and joy-giving). Lent is a time to turn away from our self-centered inclination towards a grace-filled humility. It is also a time to remember that "though the Lord is exalted, he looks kindly on the lowly" (Psalm 138:6).
As Lent approaches, here are some ways you can honor the season:
Our Lord Jesus, in His own life, was familiar with seasons of feasting and fasting. He celebrated with people at wedding feasts (John 2) but also dedicated significant seasons of fasting in the desert (Luke 4). I invite you to enter this season of fasting together as we journey towards the Easter feast. Orthodox theologian Alexander Schmemann suggested that Lent is like "walking in a still-darkened valley even as the morning sun lights the ops of the mountains around us." Join us in this journey!
"He humbled you, causing you to hunger and then feeding you with manna, which neither you nor your fathers had known, to teach you that man does not live on bread alone but on every word that comes from the mouth of the LORD." — Deuteronomy 8:3
Warmly in Christ,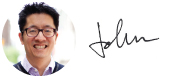 Redeemer Downtown Senior Pastor
---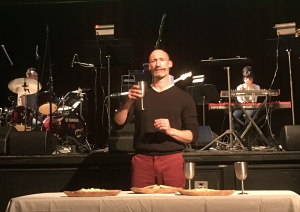 Rev. Michael Smith
LAB Site Pastor
LAB creates a space in the Redeemer DT family that is similar to Sunday service but has a different "accent."
Note: Michael Smith joined Downtown as a Pastoral Resident in 2016 and became the DT LAB site pastor in November 2018. In December 2018, he added "Reverend" to his name when he became ordained. In his own words, Michael shares his journey to LAB and ordination.
Hello Redeemer DT! I wanted to reach out and share what's been happening in my life since finishing seminary last year, launching DT LAB in November, and getting ordained in December! To start, thank you for all of the kind words at my ordination last year — it was a long road and being able to celebrate with you all was so much fun and such an honor!
When we began to discuss the concept of a midweek service almost one year ago, our mutual hope was to create a space in the Redeemer DT family that would be similar to Sunday services but have a different "accent" so to speak. We wanted to keep the strengths of an ancient liturgy, blend it with a more laid-back vibe, add a music style that would thaw the "frozen chosen," throw in new worship leaders and preachers, add theme months (with a revolving emphasis on "faith and art", "mercy and justice", "faith and work"), and top it all off with "stories of grace" and "spotlights" (in-progress testimonies and special guests). Boom — DT LAB was born! We meet at Mason Hall in Baruch College every Wednesday at 7 p.m. and we would love to have you experience our new service. So come check it out!
Outside of my pastoral role at Redeemer, I still do the occasional modeling job and train a few clients around the downtown area. I really like having an "ear to the ground" in both the fashion and fitness worlds; both shape how I minister to people and preach!
Although I miss the weather back in California, I love New York and generally describe the city to people back on the west coast as a "highly, highly dysfunctional but really, really cool and good looking girlfriend or boyfriend—there's a lot to like and a lot to hate"! My favorite areas of the city include TriBeCa, West Village and Meatpacking. Outside of the city, my family and I love exploring the Poconos, the Hamptons and the Hudson River Valley.
If you see me at LAB or after a Sunday service, please say hello!
---

WHAT'S NEW

+ Want to attend Questioning Christianity but unable to bring a friend? Become a volunteer!

+ Downtown is having its first Ash Wednesday service at LAB!

+ Another Intro to Redeemer Downtown session is coming in April! Sign up to start the membership process.

+ W83 Ministry Center is showcasing the work of Christian artist Julie Shelton Snyder. Join a guided meditation on Sat, March 2 and see her work on Tues, March 5.

DON'T FORGET

+ Downtown Women meets on Friday, March 8 to discuss serving and hospitality.

+ Two Downtown choirs to get involved in: Holy Week Choir (adults only) & Palm Sunday Children's Choir

+ Questioning Christianity series starts on Thursday, March 7. Also: Inviting someone? Our staff will pray for your friend(s).

+ Children's Ministry is looking for a Nursery Coordinator and a Preschool Coordinator. Send a resume to Karen Girard.

+ Apply for the Gotham Fellowship, a nine-month intensive discipleship on integrating faith and work.

HOPE FOR NEW YORK

+ Be the next Director of Advancement & Manager of Volunteer Initiatives for HFNY!

+ Serve a meal at Graffiti Community Ministries to low-income and homeless guests.

+ Join the Charity Run in Queens and fundraise to support the work of 50+ affiliates serving New Yorkers in need.