Redeemer Downtown Update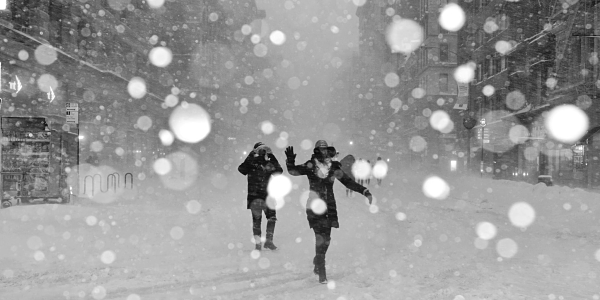 Today marks the beginning of a journey in the Christian life. Ash Wednesday, the beginning of Lent, is a first step on a road that will take us through a deeper realization of our frail humanity. But by the end of that journey, we will be confronted by the glorious mystery of Christ's death and resurrection on our behalf. It's for this reason that Orthodox theologian, Alexander Schmemann, wrote, "A journey, a pilgrimage! Yet, as we begin it, as we make the first step into the 'bright sadness' of Lent, we see - far, far away - the destination. It is the joy of Easter, it is the entrance into the glory of the Kingdom."
Lent begins with dust and ashes. The words "remember that you are dust, and to dust you shall return" remind us that we are both finite in our mortality and morally culpable. It is a reminder that at every moment, we are dependent on a God who created us and offers forgiveness to us. It's a time for us to spend in self-reflection and dependence upon God, but also self-renunciation as we consider the cost of discipleship. But most importantly, it's a time for us to turn away from ourselves and all that charms us in this life, to a God who experienced our finite humanity, so that we could be rescued from it. It's for this reason that Lent is a time for more focused repentance through practices such as prayer, Scripture meditation, fasting and acts of service and generosity.
My invitation to you this season is to take time to truly inhabit the season of Lent. The Book of Common Prayer invites us to observe Lent in three ways.
"By self-examination and repentance." Take inventory of your own life before God. Are there attitudes or sinful dispositions of your heart that we need to turn away from? Are there things in our lives that captivate us more than God Himself?
"By prayer, fasting, and self-denial." Fasting and self-denial are times when we give up worldly comforts that we often turn to, before we we feed on God himself. It's a time when a hunger for God can be experienced in a more profound, even physiological way.
"By reading and meditating on God's holy Word." Lent can be a time for us to renew our spiritual practices of feasting on God, delighting in His Word, and immersing ourselves in His promises to us.
As we begin this journey from ashes to the cross and resurrection, it's my hope and prayer for us all that during this season of humility and examination, we'll emerge with a deeper understanding of the bright glory of the cross.
"… for dust you are and to dust you will return." — Genesis 3:19
Warmly in Chris,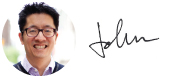 Redeemer Downtown Senior Pastor
---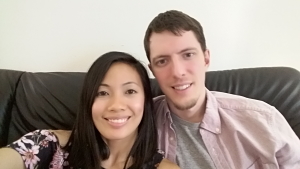 Amy and Jonathan Muller
Licensed Mental Health Counselor and Android Software Engineer
They have rooted themselves in our Downtown community by recently becoming members …
Amy and Jonathan are native New Yorkers, having both grown up in Brooklyn. Jonathan grew up in Clinton Hill and Park Slope, while Amy grew up in Borough Park and Gravesend. Two years ago they were married and now live in Kings Highway, Brooklyn. Amy's parents, whole extended family, and Jonathan's immediate family all still live in the city. Amy's a Licensed Mental Health Counselor currently working in an inner city charter school, and Jonathan is an Android Software Engineer.
Amy and Jonathan have rooted themselves in our Downtown community by recently becoming members, joining a Sunday Service Usher Team (Amy is an usher captain), arranging meals for the Diaconate meals ministry, participating in Don't Walk By, and serving at Living Waters Fellowship. Through Don't Walk By, Amy was shown how much God loves the homeless of our city and desires for His church to get out of its comfort zone and reach out to them. Becoming a part of Redeemer Downtown has helped Jonathan get more out of his comfort zone and serve. For Amy, being a part of Redeemer Downtown has helped her forgive others and unlearn unhealthy teachings from past churches. A few of their favorite Scripture passages are Psalm 105:4, Matthew 20:28, and Matthew 6:25-27.
Amy and Jonathan both like board games, exercising, and spending time with friends and family. While Jonathan also likes to work on his apps, Amy enjoys being in nature outdoors, and eating good food. They would both recommend Los Mariscos and Los Tacos as great places to get tacos downtown.
---
+ This Sunday, February 18, will be a combined 9:30 a.m. service. There is no 5 p.m. service.

+ What is Lent? Is there a devotional I can use during Lent?

+ Join our DT Prayer Team for their fourth Sunday prayer meeting on 2/25 at 4 p.m. Everyone is welcome.

+ RCS is starting a group asking, "What does it mean to flourish in my singleness?"


+ New DT Formation class starting 3/7, Relationships: A Mess Worth Making.


+ Join HFNY for Making Poverty Personal: A Workshop on Homelessness on 3/1 at W83. Space is limited.


+ Pulitzer-prize winning author Marilynne Robinson will be speaking on 2/21 in an event hosted by CFW and Redeemer.


+ Gotham Fellowship applications are now open.

+ Serve meal to Alphabet City community with HFNY and Graffiti on 2/21 from 5:30 to 7:30 p.m.

+ Actively seeking a job? The Diaconate's Job Search Skills Training course can help. Starts tomorrow!


+ Attend Safe Families for Children info session with HFNY on 2/26 to learn how you can come alongside overwhelmed families.