Redeemer Downtown Update
Epiphany is an unmistakably missional season in the life of the church. It's a time when we celebrate the revelation of the Savior, the Light of the World, not only in history but in our lives today. In fact, each of the events that are typically celebrated during this season is a vivid reminder of this. The visit of the Magi reminds us that Jesus was not merely a child born into poverty, but the King of kings who is to be worshipped. The baptism of Jesus reminds us that he is the beloved Son of God. The wedding feast at Cana is a reminder that he is the Lord of the Feast, who promises joy to all who come to the table. It's a time when the brightness of Jesus is both declared and experienced, and as he is the light of the world, the church is also a light to shine before others (Matthew 5:14-16).
Every Sunday, we are reminded that we are a community being formed by the gospel, for the joy, peace and flourishing of Downtown. We want to be a place where we see the light of Jesus, and that light shines through us for the good of our city, whether in our public faith or in our acts of compassion and service. With this in mind, there are three great opportunities for us to serve the city in the coming weeks:
Inspire Night with Tim Keller is tomorrow, Thursday, January 17. This will be a time for all four Redeemer churches to come together and worship, pray, and hear stories of lives changed by and through the gospel, so that we will be re-energized to share the gospel with friends, neighbors and colleagues.
Questioning Christianity is an upcoming series of talks and open conversations that will create space for everyone (especially non-Christians) to explore the truth claims of Christianity. The talks will also be led by Tim Keller every Thursday from March 7 to April 18. This will be a great event to invite friends and neighbors who have questions about our faith. Outside of the series, there will be Questioning Christianity small groups to further discuss and process questions together.
Don't Walk By is an annual collaboration with Hope for New York and Redeemer churches to help connect with and care for our homeless neighbors, who are among the most vulnerable in our city. DWB is an essential outreach that shows the light of God's love in tangible and material ways. We'll be needing 100 volunteers to help serve our Downtown neighbors on February 23.
Please join with me this season in seeing and showing the light of Jesus to our city.
"For the grace of God has appeared that offers salvation to all people … the appearing of the glory of our great God and Savior, Jesus Christ." — Titus 2:11, 13
Warmly in Christ,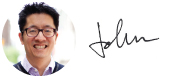 Redeemer Downtown Senior Pastor
---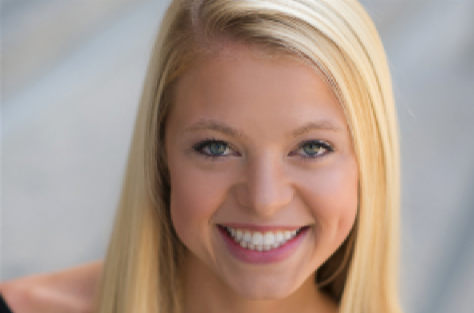 Emily Davidson
Hope for New York rep
Since moving to the city, serving with HFNY has been an incredible way to live out this desire to share God's love with others.
Note: On Hope for New York Sunday (January 13), Emily shared her personal testimony on how volunteering for HFNY has been a life-changing experience.
I moved to New York about seven months ago and became involved with Redeemer Downtown through a Beta Group and Catalyst. I grew up in Dallas, Texas, in a loving Christian home where I was encouraged to read the Bible and pursue a relationship with God. We went to church every Sunday, and I attended a Christian school for 13 years. My parents encouraged me to serve and were very supportive when I traveled overseas on mission trips during Spring Break and during the summer. It was on one of these trips that God impacted my life in significant ways.
During college, I spent my summer serving in South Africa and found myself monotonously organizing donations and begrudgingly scraping paint off of a fence in 32 degree weather. It was not the glamorous mission trip I had pictured, and I wondered what I was doing there. God used this situation to reveal the disconnect in my heart between truly serving him versus trying to do good works to prove myself to Him somehow. I realized that there was nothing I could do to earn God's love because I was far worse than I could ever imagine. Yet, because of Jesus, I was far more loved than I could ever hope for.
Since moving to the city, serving with Hope For New York has been an incredible way to live out my desire to share God's love with others. Through building relationships and providing for the physical needs of our neighbors, we can be the hands and feet of Jesus that brings his love to others. I've loved serving meals at the Bowery Mission and connecting with a homeless veteran who grew up in a tiny town in Oklahoma—just minutes from where my mom grew up. Seeing the joy of the families who picked out toys for their kids at His Toy Store was the highlight of this past Christmas season for me. And I look forward to learning more about how to love the homeless population through Don't Walk By this coming February. But more than anything, God has taught me that we are all broken, and anything we have is a blessing that can be used to bless others.
I am so glad to be a part of a community here at Redeemer Downtown and HFNY that takes seriously how Jesus calls us to go out into the world, so that we can be a part of his mission for it. If you're looking for a way to experience Jesus' love for the city, I hope you'll consider getting involved!
---

WHAT'S NEW

+ Sign up for a life-changing Short-Term Missions trip this year!

+ Next week's Downtown Women meeting (Thursday, January 24) will expore the topic of justice.

+ Our Holy Week Choir needs singers for Easter and Maundy Thursday. Email [email protected].

+ Connect with our church more: Join a Community Group!

+ Healing for Wives Hurt by Infidelity is a renewal group led by Redeemer Counseling Services.

DON'T FORGET

+ Consider ways you can plan to give in 2019.

+ Become a member! Sign up for our next Intro to Redeemer Downtown session.

+ DT LAB continues: Wednesdays at 7 p.m. Baruch College Mason Hall. Updates on Instagram.

+ We still need committed volunteers to serve on Sunday.

HOPE FOR NEW YORK

+ Serve at Don't Walk By in February! Meet the needs of our neighbors living on the streets.

+ Attend a Young Life info session to learn about serving NYC youth. Monday, January 28.

+ Male volunteers needed for a Prison Fellowship training program at Rikers Island. Thursday, January 24.