Redeemer Downtown Update
One of the most striking experiences I've had as a New Yorker was the blackout in 2003, where for two days, due to a power grid failure, eight northeastern States were plunged into total debilitating and disorienting darkness. I had experienced power outages before, but none quite like this. The only sources of light were from portable power generators or ice cream trucks, where people seemed to gather like moths to a candle. What a relief it was when the lights came on, transportation resumed and the city came back to life!
While Christmas is a celebration of light coming ("the people who walked in darkness have seen a great light" —Isaiah 9:2), Epiphany is a season of light appearing, when we celebrate the unfolding manifestation of his glory, which is "full of grace and truth" (John 1:14). Epiphany is an unveiling of a light that emanates from one source and illuminates every corner of our lives. What we see in the story of Jesus' birth is that many were invited to "come and see" but also urged to "go and tell." So the One who is the light of the world sends us to be the light of the world, and Epiphany is when we see more of the light of Jesus and invite others to experience it as well.
Since its founding, one of Redeemer's core values is "outward face," where we are urged to live our faith publically. We are a place that welcomes the searcher, doubter and skeptic to "come and see." At the same time, we're also a place where those who consider Redeemer their home can also "go and tell." Redeemer is a place that not only invites people to see the light of Jesus, but it also empowers people to share that light throughout New York City.
This month, we begin a season dedicated to Public Faith. There will be special events for us to invite friends who don't consider themselves to be Christian, and there will be events that inspire us to be On Mission Together. To start, we will have Inspire Night with Tim Keller on Thursday, January 17 that will encourage Redeemer to worship, pray and hear stories of lives changed by and through the gospel. Inspire Night will then lead into a Questioning Christianity series that will encourage non-believers to ask questions in a safe place. This will be a time for us to revisit the simple fact that Jesus is the light of the world and that we are called to bring that light to the world.
My hope is that this season will be a time when we see the light of Jesus afresh, and we are reinvigorated to bring that light to our city.
"He appointed [them[ that they might be with him and that he might send them out…" — Mark 3:14
Warmly in Christ,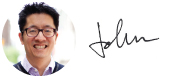 Redeemer Downtown Senior Pastor
---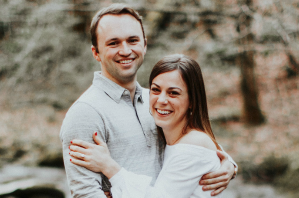 Jacob and Julia Coffin
Redeemer Downtown members
It has been amazing to step back and see how God has taken us from isolation in the church and moved us towards intimacy.
Note: Jacob and Julia Coffin got married in 2017 and became members of Downtown in December 2018. The Coffins took turns sharing their testimony during a fall Catalyst event about community.
Julia: We've been going to Redeemer for almost three years. We got married a little over a year ago, but prior to that church was mainly just something we did on Sundays (if that). Community felt ambiguous. What does community look like in a modern day church? We thought community was a group of people our age, similar background and same types of social plans in mind. The idea of real community with other Christians was not at the forefront. We saw church as a service that we needed to sometimes go to in order to fulfill our own needs. Social interactions, especially after service, seemed forced and awkward. Relying on these interactions only, made us pull further and further back from community at the church.
Jacob: When Julia and I were in engaged, I was continually reminded of the importance of being surrounded by friends who were going to be there to support us. I couldn't do this alone. Initially, this was a turning point for me that I couldn't love another person as I should without being surrounded by other Christians that were going to hold me accountable. The broader picture here was that, regardless if I was getting married or not, the holy spirit was leading me to really think about what being a part of a bigger mission meant. I was continually reminded that we were meant for relationship. I needed community to not only survive, but thrive in my relationship with Jesus.
Behind the scenes, the holy spirit was working in our hearts and started opening our eyes for opportunities for us to serve at Redeemer Downtown. We heard about an opportunity to serve in the Children's ministry as elementary teachers. Through this, we were introduced to the larger church community and specifically a broader age range at the church. We got to interact with other believers who were serving along side us.
Both of us also kept being reminded in services about community groups. We had previously gone or visited other groups, but had stopped committing or prioritizing community groups. The Fall 2017 Beta season was starting, and we started asking ourselves, "What would it look like to host a group?" This was by far one of the largest ways we have seen God at work in our lives. Opening our home gave us the privilege to host others, hear their stories, and use even the gift of a small apartment to encourage others. Even through fluctuation and unpredictability of community life in NYC, this slowly connected us to a larger church family. We have met other hosts, leaders and group members who have offered encouragement and support to us.
Julia: It has been amazing to step back and see how God has taken us from isolation in the church and moved us towards intimacy. This was not an overnight process, and still we have to make choices, through prayer, to choose pressing into others instead of moving away. But we are continually reminded that closeness with others is only possible through relationship with Jesus Christ. He is our ultimate relationship regardless of the external circumstances. When we are resting in his continued love, we can then have the ability to love another, even when we cannot see how God is forming relationships. To quote Howard Macy, "Christian community is simply sharing a common life in Christ. It moves us beyond the self-interested isolation of private lives and beyond the superficial social contacts that pass for 'Christian fellowship.' The biblical ideal of community challenges us instead to commit ourselves to life together as the people of God."
In an extremely isolating culture, community can feel disheartening at the core. But we know through God opening even seemingly small doors, and Him transforming and getting rid of our expectations of community, He will not leave us nor forsake us.
"But if we walk in the light, as he is in the light, we have fellowship with one another, and the blood of Jesus, his Son, purifies us from all sin." — 1 John 1:7
---

WHAT'S NEW

+ Hope for New York Sunday (January 13): Get involved with volunteer opportunities, like Don't Walk By.

+ Edinburgh short-term missions trip during Memorial Day week: Info session on Sunday, January 6 at 2 p.m. (100 W. 18th St.) RSVP: [email protected].

+ Express and process your grief and loss with Redeemer Counseling
+ Start planning for the new year by considering ways to give in 2019.

DON'T FORGET

+ Be inspired to share your faith at a special Inspire Night event with Tim Keller.

+ Become a member! Sign up for our next Intro to Redeemer Downtown class.

+ DT LAB will not meet tonight! Resumes Wednesday, January 9. Get updates on Instagram.

+ Our Sunday Ops team needs committed volunteers to serve at morning and evening services.

HOPE FOR NEW YORK

+ Sort and pack materials at World Vision on Saturday, January 5.

+ Provide project management advising at various Young Life area events.

+ Participate in outreach to low-income and homeless neighbors on the LES on Saturday, January 5.