Redeemer Downtown Update
One of the most natural responses that people had when meeting Jesus was to invite others to "come and see" Jesus themselves. People instinctively expressed their faith publicly through a simple invitation. For the Samaritan woman at the well, she simply told people about a Savior who loved her and "told me everything I ever did" (John 4). For Philip, his invitation to Nathanael was to "come and see," Jesus of Nazareth, the son of Joseph. These were invitations by someone whose life had been changed, to encounter the one who had changed it.
Since the founding of Redeemer, one of our highest commitments has been to be a church where people can process the claims of Christianity. We've wanted to be like a home with a doormat that says, "skeptics welcome." We've also wanted to be a place where we are all telling people about Jesus and inviting friends, neighbors and colleagues into our home. This is, in fact, what Public Faith is all about. As a new opportunity to share our faith publicly, we launched Downtown LAB, our new mid-week congregation.
LAB provides a different entry point into our home in a different part of the neighborhood at a different time in the week. It's a place for a new community of people to "come and see" the God who is at work in the city. We've deliberately made it a place where you'll hear more than just a sermon. At LAB, we are regularly sharing personal stories of grace; featuring spotlights on special guests who show how God is renewing their faith through art, compassion, and work; and providing opportunities to experience interactive prayer. As we introduce more people to Jesus at LAB, we are trying to broaden our collective imagination of what it means to love and follow him.
A few weeks ago, many of us participated in Inspire Night with Tim Keller and beginning in March, he will also be leading a Questioning Christianity series. Another great way to be public with our faith—particularly if you love Downtown—is to invite a friend to LAB. LAB meets every Wednesday at 7 p.m., Baruch College Mason Hall (entrance on E. 23rd). If you'll let our team know that you are bringing someone, we'd love to pray that your friend would meet Jesus in a profound way when they come.
Will you commit to coming to LAB and bringing a friend, neighbor or colleague to "come and see"? This simple invitation utterly transformed the Roman world. So it's our hope that this simple invitation will continue to transform Downtown as well!
See, I am doing a new thing!
Now it springs up; do you not perceive it?
I am making a way in the wilderness
and streams in the wasteland. — Isaiah 43:19
Warmly in Christ,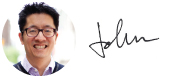 Redeemer Downtown Senior Pastor
---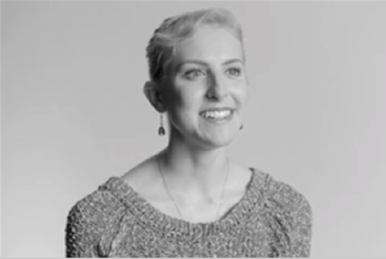 Claire Kretzschmar
Short-Term Missions Trip alumna
The Short-Term Missions program is a great means to enter the realm of mission work or to grow your own experience with serving others.
Note: Claire joined the Company of the New York City Ballet as a member of the corps de ballet in 2011. She became a soloist in October 2018.
Over the past few years, I have been slowly deepening my relationship with God. Last summer, I felt called to go on my first missions trip. Through Redeemer's Short-Term Missions program, a small group of us traveled to Guatemala for 10 days, serving at a children's home called Casa Aleluya and various remote villages within a three-hour radius of Guatemala City. Our tasks were relatively simple, but the impacts were profound. We brought medicine, eyeglasses and photos to families and put joy in the hearts of children as we played games and had conversations with them. There was often a slight language barrier, but it was incredible to see God reveal how love and compassion break down barriers and how goodness grows out of these interactions.

Since I am a dancer, our missions team wanted to share my gift of ballet with the children of Guatemala, and the reactions were priceless. I shared a few basic positions and a short movement combination set to music from The Nutcracker, and the children laughed and laughed as their hearts were filled with wonder and excitement. Most of them hadn't seen anything like ballet before! We could tell that a new curiosity and creativity sparked in them, and their focus, joy and purity in these moments showed God's presence so clearly. I, too, felt so full of joy and emboldened to continue sharing my gift with as many people as possible.

Overall, a Short-Term Missions trip is a great opportunity to enter the realm of mission work or to grow your own experience with serving others. My eyes were opened to God's love and mercy in fresh ways and upon returning to the states, I understood more deeply how each day can be of great service to those in need no matter where you are or what you do.
Photo credit: New York City Ballet
---

WHAT'S NEW

+ Public Faith season starts: Rewatch Tim Keller's Inspire Night talk!

+ A Questioning Christianity series with Tim Keller also starts in March: Register or submit questions for Tim to consider.

+ Short-Term Missions trip: Get details at an Info Session after Sunday service this week.

+ Faith & Work: Take a cross-vocational course on God's intention for work | Apply for the Gotham Fellowship, a nine-month intensive discipleship.

+ The Diaconate has a new divorce care group for women in any stage of separation.

+ DT LAB's February theme is compassion and justice. Wednesdays at 7 p.m. Baruch College Mason Hall.

DON'T FORGET

+ Become a member! Sign up for our next Intro to Redeemer Downtown session.

+ Connect with our church: Find a Community Group or Questioning Christianity group (for QC, filter by Group Type).

+ Our Holy Week Choir needs singers for Maundy Thursday and Easter. Sign up today.

+ Express and process your grief and loss with Redeemer Counseling.

+ Consider ways you can plan to give in 2019.

HOPE FOR NEW YORK

+ Join the Restore NYC workshop, "The Gospel, Sexual Violence, and #MeToo" on Tuesday, February 12."

+ Mentor participants of The Bowery Mission Jobs for Life program on Wednesdays.

+ Serve at Don't Walk By! Help our neighbors living on the streets every Saturday in February.