Redeemer Downtown Update
I became a Christian during my senior year in college. While I found the truth claims of Christianity to be convincing, both then and now, what was particularly compelling to me was the community of people that I met who held to those truths. For two years prior to coming to faith, I got connected to a group of Christians who were humble, caring, hopeful, truthful, generous and welcoming of me, even as I was asking questions, processing and eventually taking my first steps of faith in Jesus. Not only did the gospel become something that I came to believe, but something I experienced through a respectful, hopeful and inviting community.
It's my hope that Redeemer Downtown be a similar kind of community. We want to be a place where skeptics and every question about Christianity are welcomed and respected. The claims of Christianity are challenging, whether we consider ourselves to be Christian or not, and so we hope to be a community that is humble and truthful as we consider the implications of the gospel together.
In our pluralistic culture, what does it look like to share our faith? For many of us, the notion of sharing our faith with friends, neighbors and colleagues seems daunting. While we are called to do so with thoughtfulness, gentleness and respect, this can be difficult in a culture where faith convictions are expected to be held privately. On February 16-17, 2018, we'll be hosting a conference on Public Faith that can help shape our community to be comfortable speaking about the Christian faith and welcoming of any questions about Christianity.
Throughout the conference, there will be plenary sessions, practical skills building and table discussions. If you are part of a Community Group, we'd encourage you to attend together with members of your group. If you're not part of a group, please don't let that stop you! We'd love for everyone in our congregation to consider participating in this upcoming event.
"But in your hearts revere Christ as Lord. Always be prepared to give an answer to everyone who asks you to give the reason for the hope that you have. But do this with gentleness and respect." — 1 Peter 3:15
Warmly in Christ,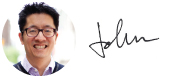 Redeemer Downtown Senior Pastor
---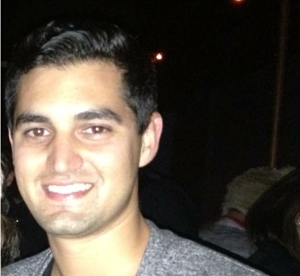 Steve AlvesRedeemer Short-Term Missions Philippines team
As soon as we sat down, she told me that the lesson I taught the previous year in the classroom had changed her life.
I grew up in a small town in Massachusetts where the population of cows to people is about equal. We are best known for our cranberry bogs and corn fields. After high school I relocated to New York to study finance at a local university. During that time, I started attending church when I saw a small sign in the Student Center that read, "Service in the Greenhouse at 6 p.m. on Sunday". I grew up Catholic but only when l got to college did I feel compelled to attend church without being told to. When I graduated, I went into finance, and in my new role I was fortunate to be doing something I'm passionate about, which is helping people with their financial health. I also began attending Redeemer.
In 2016, I traveled to the Philippines as a member of a Redeemer Short-Term Missions team. During our preparations for the trip, I learned that a formal education is not accessible to everyone in the country. That gave me the idea to offer finance classes to locals, which I did through our host church. In 2017, I felt God's leading once again to return to the Philippines. However, as I prepared to go, I thought about the finance classes and wasn't sure of their practical, lasting benefits. I had received feedback from the previous year's students that they would have preferred one-on-one sessions. I decided to offer those sessions on this trip in the hopes they would be of greater value to the students.
On the trip last November, I created budgets, taught about saving money, and shared methods for reaching personal goals during the one-on-one sessions. Again, I wasn't sure how much the courses were resonating until I spoke with Angela. As soon as we sat down, she told me that the lesson I taught the previous year in the classroom had changed her life. She said she is now able to save money and feels less financial stress. Another student, Jerome, told me he couldn't wait to return to his village and teach others all that he had learned from our lesson. It was incredibly humbling to hear how the courses positively affected Angela and Jerome. Despite the fact that I was unsure of my ability and the sustainability of the classes, God chose to work through me to bring glory to Himself.
Although I acted as a teacher on these trips, I was also a student. God taught me more about His plans and power than I ever could've imagined. He showed me that serving on a missions team is not just about my skills in finance and what I can offer the local community. It is also about God giving me the opportunity to experience the love and connection of the Body of Christ in an entirely different country and culture. In turn, I am excited to be more purposeful in developing deeper relationships with my community here in New York.
---

+ Get better equipped to share the joy and hope of the gospel at the Public Faith Conference.

+ Short-Term Missions Sunday is this Sunday.

+ Start Downtown's membership process on Feb. 11.

+ CFW is pleased to announce its staff joined Redeemer City to City.

+ Email Obed if you're interested in singing with Downtown's Holy Week Choir.

+ Serve our neighbors living on the streets with Don't Walk By and HFNY this February.

+ What does "boundaries in relationships" really mean, and how do they actually work?

+ Join CFW for the 6-week introductory level Faith & Work Class beginning Jan. 23.

+ Love to run? Join our #HFNYRunners to fundraise and run for the poor of our city in a 5K or 10K on March 17.

+ Serve lunch to Union Square community with HFNY on January 24 from 11:15 a.m. to 1:30 p.m.

+ The Diaconate's divorce care group for women in any stage of divorce begins Feb. 8.

+ Save the date for Parents Lunch on 2/4. Topic is Anxiety and Depression in Adolescents. Email Kari Jo.