Redeemer Downtown Update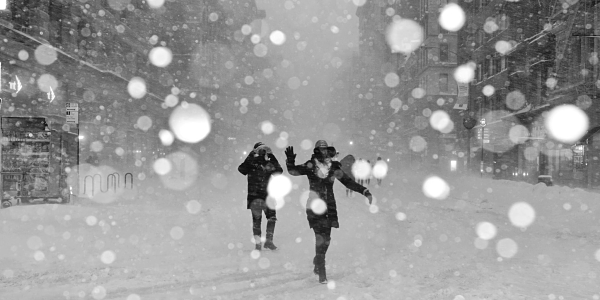 One of the most remarkable descriptions of the early church was that, "God's grace was so powerfully at work in them all that there were no needy persons among them" (Acts 4:33-34). It's a vision of a new kind of Spirit-filled community of mutuality and sharing of possessions where whether you were receiving shared resources or releasing your resources to be shared, it was an experience of God's grace. It is a reminder that injustice and poverty are not just problems for those who suffer under it in obvious ways, but they are problems for us all.
Put more practically, it's a reminder that neighborliness goes far beyond borrowing a cup of sugar or watering our neighbor's plants. Neighborliness means a sensitivity to and awareness of those in need around us and a willingness to use our resources, whether time, attention, energy or financial means, to help address them. NT Wright puts it this way, "We share not just a sense that there is such a thing as justice, but a passion for it, a deep longing that things should be put to rights, a sense of out-of-jointness that goes on nagging and gnawing and sometimes screaming at us."
This past Sunday, we highlighted the work of Hope for New York in all its various forms, whether mentoring at-risk youth, caring for survivors of sex trafficking, supporting those making decisions about unplanned pregnancies, or providing ESL classes for recent immigrants. While HFNY is working to address a wide range of urban needs, it works to address two questions for Redeemer Downtown — who are our neighbors and how can we work so that there is no needy person among us?
This week, will you ask God to open your eyes to a need that you can help to address? Will you ask him to give you a vision for a new kind of city where we work for the flourishing of all? Will you then consider, as one way to work for the flourishing of our neighbors, getting connected to one of HFNY's Downtown affiliates, which serves our Downtown neighbors? It's my hope that in months and years to come, Redeemer Downtown will be known as a church that excels in generosity and service, for the flourishing of the city around us. Will you be part of that?
"However, there should be no poor among you, for in the land the Lord your God is giving you to possess as your inheritance, he will richly bless you." — Deuteronomy 15:4
Warmly in Christ,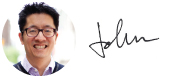 Redeemer Downtown Senior Pastor
---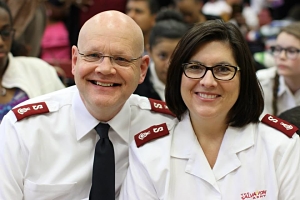 Major Philip WittenbergThe Salvation Army
What God is teaching me through 30 years of ministry is that it's all about relationships—earning credibility through caring relationships.
In my limited understanding, I see my story beginning when my hero died. My dad, Leo died at age 50 when I was only eleven years old. My dad was a godly man, a Salvation Army Officer, respected. A man who had planted good seed whose fruit outlived him and is still taking root and bearing fruit today. But more importantly he was the man who invested in me. When he was gone, my world fell apart. I was left to the care of my Godly mother Sara and four older brothers and sisters who were dealing with their own grief and adult lives.
I entered into a long season of anger and rebellion. Very few were exempt from the outflow of this. God, The Salvation Army, my mother, well-meaning pastors all received from the cesspool of my hurt and the physical acts of rebellion, truancy, juvenile delinquency and even vandalism. As far as I know, those who looked on felt a sense of helplessness, powerless to intervene in the life of this wayfaring soul.
Then God used an unsuspecting instrument! I went to hear a Spanish-speaking Salvation Army Officer deliver a sermon in Reading, PA. I remember her halting and limited English and her struggle to convey her thoughts and ideas in an unfamiliar language. But at the end of her teaching, when she asked if anyone wanted to commit their life to Christ, I yielded the broken pieces of my fractured soul. Two years later, I felt God leading me to full-time ministry of preaching and teaching.
That was nearly 40 years ago. 33 of those 40 years have been spent in ministry with The Salvation Army, serving mostly in the eastern United States but including precious years in the countries of Estonia and Finland. I have come to understand that God is still using unsuspecting instruments, just like that Officer in Reading PA, to accomplish His greater purposes; I readily admit I am chief among them.
What God is teaching me through 30 years of ministry is that it's all about relationships—earning credibility through caring relationships. When you're serving as a Salvation Army officer, you're often serving those who are poor or marginalized in great numbers. Often, there is a subtle danger of getting into the mentality of Let's just get people through the process—through line for meals, or toy distribution, or the shelter. God has shown me over the years that if that attitude enters into my spirit, I can miss the intersections He wants to create for me with the people I'm serving. He has shown me that, as I serve those who are poor or vulnerable, He doesn't want me to be a manager just getting people through a process. He wants me to see people as Jesus saw them—as individuals worthy of individual attention, respect, and love.
Today, I am the Divisional Secretary for the Greater New York Division of The Salvation Army. In the past year, we've started partnering with the NYPD to work with gang members to show them that they have other options. What I've seen is that many of these young people are in gangs because it's family—it makes them feel like they belong and have a place. We can offer them so much hope as Christians, that, in Christ, they can have a new family, a place of belonging in the church.
---

+ Sunday, February 18, will be a combined 9:30 a.m. service and no 5 p.m. service.

+ Have you tried out the new Redeemer app? Events with
means you can register via the app.

+ Price goes up tomorrow for Redeemer congregants for the Public Faith Conference.


+ Shor-Term Missions info session after both services this Sunday.

+ RCS is starting a group asking, "What does it mean to flourish in my singleness?"


+ Next Intro to Redeemer Downtown on 2/11. Join us!


+ Serve our neighbors living on the streets with Don't Walk By and HFNY this February.


+ Register if you're interested in singing in Downtown's Holy Week Choir.


+ Gotham Fellowship applications are now open.

+ Actively seeking a job? The Diaconate's Job Search Skills Training course can help.

+ Love to run? Join our #HFNYRunners to fundraise and run for the poor of our city in a 5K or 10K on March 17.

+ The Diaconate's divorce care group for women in any stage of divorce begins Feb. 8.