Redeemer Downtown Update
This January, we are beginning a new series in our Formation year, called Authentic Neighbors. It's our understanding that Christians are formed spiritually to bear witness to the Kingdom in every area of life. We are living reminders of the reality that Jesus is the King who has come.
One of the chief implications is that Christians are to cultivate a lifestyle of justice, wherever God has placed us. In our relationships, we are to work to restore social and economic relationships that have been frayed and broken by sin, whether in our workplaces or amongst our neighbors.
Of the five practices that we're focusing on this year (devotion, worship, accountability, hospitality and rest), hospitality addresses the healing of these frayed social relationships. We practice hospitality by regularly inviting people, especially those who are different than us, into our homes and lives through the sharing of time, attention and resources. It cultivates a posture of openness, mutuality and welcome, even across differences.
It's for this reason we believe that where we live is not simply an address — it is a place of mission and witness. We witness to the fact that a King has come, and His is a reign of peace, compassion and justice. In this season of Formation, in Sunday worship and Community Groups, we'll be exploring how we can be neighbors who work for the peace, joy and justice of our city.
As we begin a new year and new series in Formation, it's our hope that we'll be formed into a people whose practice of hospitality, will bring healing and hope to Downtown.
He has shown you, O mortal, what is good. And what does the Lord require of you? To act justly and to love mercy and to walk humbly with your God. — Micah 6:8
Warmly in Christ,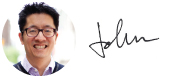 Redeemer Downtown Senior Pastor
---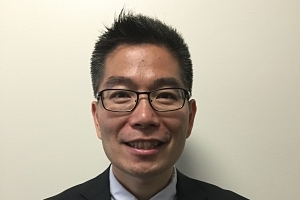 Tony WongSenior Manager of Affiliate Development at HFNY and CG Leader
"Redeemer's vision to constantly advance the kingdom in creative ways has been amazing to see. There seems to always be an attempt to try new things."
Tony is a born and raised New Yorker. He grew up in Chinatown, Manhattan, during the mid-70's when the Chinatown gangs brought terror to the streets. It was a local community basketball team that kept him out of trouble. To this day, Tony travels once a year to a major city in the US to play in a community basketball tournament. Tony's parents were immigrants that worked six to seven days a week and spoke very little English. At a young age, Tony experienced economic disparities, but his parents consistently modeled love in their hard work and providing for the bare necessities. It was friends that first brought Tony to a local church in Chinatown, which is where he would eventually meet his wife-to-be, Maria. They have three kids ages 13, 9 and 6. Tony and Maria have been at Redeemer for 13 years and currently lead a Community Group on Fridays. Tony says, "Redeemer's vision to constantly advance the kingdom in creative ways has been amazing to see. There seems to always be an attempt to try new things."
Tony's background is in social work, and in December he officially started with Hope for New York as Senior Manager of Affiliate Development. Before this he worked at Children's Aid. Maria is Dean of City Seminary in NYC. While Tony is quick to say the City is an amazing place of opportunity and diversity, he's also quick to point out it's disparity. Throughout his career he's had the opportunity to engage different communities, different spaces, and different perspectives, which has been both humbling and amazing to experience. Though there's deep brokenness that exists in the City, having just come out of the Advent season, a season marked by waiting, Tony is reminded of the Hope that we have and what that means to support the communities that he has an opportunity to be a part of.
Tony enjoys being a father to kids who are in three different stages of development and seeks to spend as much time, individually and collectively, with them as possible. A lot of times that is through swimming, playing in the park, or exploring the city. He also enjoys being a father because it helps him realize how ridiculous he sometimes sounds, when his kids mimic him. Lastly, Tony highly recommends the local Chinatown spot, Shanghai Cafe. It has amazing soup dumplings, is very affordable, but you must bring cash!
---

+ Susan Nacorda invites you (and your CG) to the Public Faith conference.

+ Volunteer at Don't Walk By this February with HFNY.

+ This month we are highlighting 2018 Short-Term Missions trips at Redeemer.

+Next Intro to Redeemer DT and Christian Formation is Feb. 11.

+ Having a deeper undertanding of God's mercy can lead to cultivating greater compassion.

+ Lead a workshop or provide childcare at Brooklyn Arab American Friendship Center with HFNY on Saturdays.

+ Have you experienced the death of a loved one? Join RCS's Mourning with Hope Group.

+ Actively seeking a job? The Diaconate's next Job Search Skills Training course begins Jan.11.

+ The Diaconate's divorce care group for women in any stage of divorce begins Feb. 8.

+ Join CFW for the Writing with the Freedom to Create workshop on Jan. 22.

+ Be a mentor family at HFNY affiliate, Expect Hope, to serve new and expectant moms in the Bronx.

+ Save the date for Parents Lunch on 2/4. Topic is Anxiety and Depression in Adolescents. Email Kari Jo.