Redeemer Downtown Update
During the summer months, from July to August, we send a simplified version of our biweekly newsletter.

Pastoral letters and congregant profiles will resume in September during our new ministry year.
---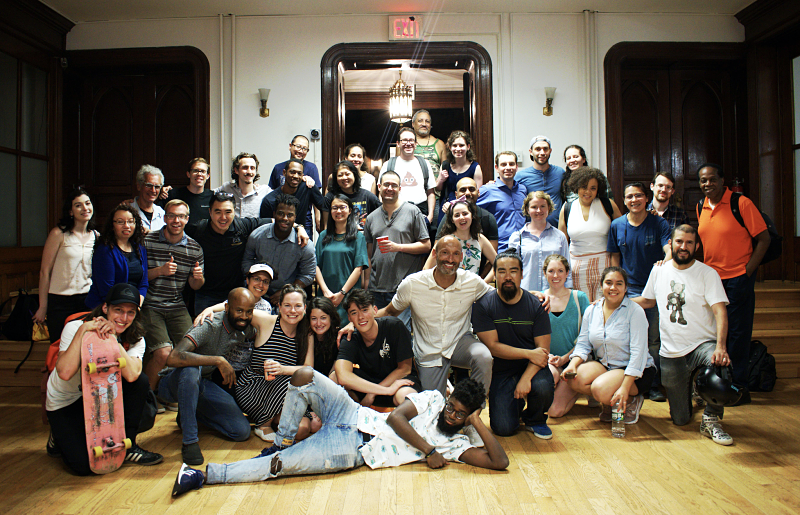 What LAB Aimed to Accomplish
LAB thanks everyone for supporting and praying for them.
Downtown LAB (DT LAB) launched in November 2018 with the hope of taking the familiar traditions of Redeemer and "remix" them in different ways—to reach a new audience who either hadn't heard the gospel before or who were still looking for a community.
After almost a year, LAB had its final service on July 24, 2019. To celebrate and honor LAB's ministry, watch this video of LAB congregants sharing what LAB means to them.
---

WHAT'S NEW

+ Foster meaningful relationships, accountability and hope in a safe community by joining a fall Redeemer Counseling Renewal Group. Fall group topics include emotional eating, boundaries, anxiety, sexual integrity and more.

+ For Downtown members only: Redeemer East Side is calling a special corporation meeting to vote on a new property they will invest in as a permanent home. Members from all Redeemer churches must attend on Sunday, August 4 at 1 p.m. More location and RSVP details here.

DON'T FORGET

+ As more people travel this summer, we need Sunday Service volunteers! Serving is also a great way to meet our congregants.

+ Our friends at W83 Ministry Center invites you to their new gallery exhibit, "Don't Forget Me: Ghost Bikes Photographs" by Genea Barnes. Runs through Sunday, September 8.

+ Read John's last letter of the 2018-2019 ministry year for ways to be formed spiritually this summer.

+ Join us in praying for our Short-Term Missions Teams between July and August as they travel to Chile, India, Madagascar, and areas of South Africa! Our Youth Group is also traveling to Colombia.

+ Were you at the Formed for Justice Conference in November 2018? If you attended or missed it, all conference recordings are now available.

HOPE FOR NEW YORK

+ To enable guests to learn about their rights, attend legal ministry training with Open Hands on Saturday, 9/14 from 1 to 4 p.m.

+ Sort Clothing at Bowery Mission: Process donations received throughout the week, and organize the clothing room on Saturday, 8/3 from 9:30 a.m. to 12:30 p.m.