Redeemer Downtown Update
This Sunday, churches around the world celebrate Pentecost, which commemorates the arrival of the Spirit of God on the church and the birth of a new movement of the people of God (Acts 2). This was a movement not of ministers and trained clergy, but of all and any who followed Jesus. Pentecost also marks the beginning of a long season in the Christian calendar called "Ordinary Time," which reminds us that the Spirit of God works in extraordinary ways in people who live ordinary lives of faithfulness. Pentecost means that the Spirit of God has been unleashed into the world through his people!

At Redeemer Downtown, our vision is to be a church for the flourishing of Downtown. We are committed to serving our city for the well-being of all, which informs how we work in our various vocations, care for neighbors in need and share the gospel with those who have not yet met Jesus. God uses us to put right all broken aspects of human culture and society, work for reconciliation and equity in relationships, and help people turn from spiritual slavery to deeply love Jesus. All this is both a daunting and a remarkable mission that he calls us to be a part of! Yet, it is the Spirit of God that empowers ordinary people to be part of such an extraordinary mission!

As we enter into this new season, I ask that you audit your life in three areas. The first area is work. In what ways can God use you in your workplace to bring about something redemptive in the world? Far too many of us think of work as a "secular" activity, with no bearing on what it means to be on mission in the world. Yet God created us with the remarkable capacity to work—whether as writers, doctors, parents, traders, plumbers, teachers, or caregivers—and to do so in a way that unlocks the potential of God's creation. Miroslav Volf writes, "The noble products of human ingenuity, 'whatever is beautiful, true and good in human cultures,' will be cleansed from impurity, perfected and transfigured to become a part of God's new creation."

The second area is equitable relationships. Each one of us lives in an intricate web of relationships, around people who have more power than us and less power than us, whether because of race, economics, or social position and standing. While problems of systemic inequity can seem daunting, each of us has agency in our relationships to treat people with the dignity and respect that we are all worthy of as image bearers of God. The Spirit can bring about healing, even in our everyday interactions with people across lines of difference.

The third area is sharing the gospel. We're constantly around people who have never met Jesus. Mark 2:1-12 tells the story of friends who lowered their paralytic friend through a roof so he could be in front of Jesus. In many ways, that story encapsulates what evangelism is all about. It's about bringing people in front of Jesus, so that he can do his work! Are there people in your lives who you can lower before Jesus, so they can meet him for the first time?

The Spirit of God can work in remarkable ways in and through us, doing extraordinary things through our ordinary work and relationships. So let's be a part of his mission to bring flourishing to the world!

Warmly in Christ,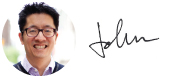 Redeemer Downtown Senior Pastor
---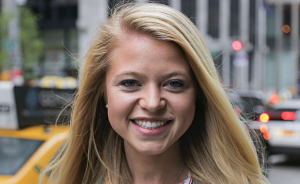 Emily Davidson
Early Childhood Coordinator
"She has seen God provide during her first year in the city."
Note: Emily recently joined our Children's Ministry staff to coordinate all nursery-related tasks.
Since moving to New York City from Dallas, Texas in 2018, Emily has become a vital part of the Downtown community. She's a part of a community group of recent grads, which has provided friendship in a fun, relaxing environment, and she has seen God provide during her first year in the city. Even though the city can feel isolating at times, Emily has been blessed by a thriving Christian community who has helped her grow in faith.
In addition to being Downtown's Nursery Coordinator, Emily is also a musical theater performer and a representative for Hope for New York, often serving at the Redeemer partner ministry's outreach events. She also loves to run in Central Park, explore all the different city neighborhoods, and sing the entire Les Misérables soundtrack while cooking. When she's not cooking, she's hanging out at her favorite Downtown restaurants: Rosemary's in Greenwich, Hudson Clearwater in the West Village, and City Vineyard by Pier 26.
As a Dallas native, she's still getting used to two things in the city: all the small spaces and not having a car! When you meet her in person, make sure to ask about her experience hunting alligators on the Amazon River—twice!
---

WHAT'S NEW

+ Take our last Intro to Redeemer Downtown session before the summer starts! Sunday, June 23. (Lunch will be provided.)

+ Vacation Bible School starts next month and we need volunteers! Check in kids, teach crafts, share Bible lessons and more.

+ Check out DT LAB this summer! Be a part of two Prayer Walk Nights and family meals.

DON'T FORGET

+ This summer, consider setting up recurring giving online. Summer is when we see a dip in giving, so we want to maintain a healthy budget. Here's a look at our first quarter.

+ We need to know: How is your spiritual health? For a third year, we're asking each congregation to tell us about their spiritual life. Tell us and get a special gift!

+ The 2018 Redeemer Annual Report is now available! This report provides each Redeemer church's updates about the previous calendar year.

+ Last chance: Help us redesign our weekly Connect insert for the fall! Take five minutes tell us how you would improve it.

HOPE FOR NEW YORK

+ Cook and provide lunch to low-income and homeless guests at The Bowery Mission on Sunday, June 9.

+ Serve at a community food pantry at Recovery House of Worship in Brooklyn on Saturdays.

+ Invest in the lives of children and youth at The Father's Heart in the East Village.