Redeemer Downtown Update
When I was a child growing up in my family, the older I got, the more my parents would include me in discussions about family life. They wanted me to be an informed and joyful contributor, for the health of our entire family.
As Redeemer has become a family network of three churches, our Downtown congregation is a family that exists as part of an extended family, which requires us to be informed and joyful involvement. As we move into the summer, I'd like to highlight two ways you can participate. First, during the summer months, there are more guests visiting while many regular attenders are traveling. For this reason, we need more volunteers who will serve on Sundays, whether as ushers, communion servers, or Children's Ministry volunteers. Not only are there needs to fill, but serving is a great way to deepen community.
Second, over the coming months and years, we want to provide more information about our "family finances" so that you'll have a better sense of our needs and the impact of your financial contributions. As a spiritual family, we are responsible for and to one another, and regular, sacrificial giving is a way to be informed and joyfully involved members of our family, for the health of our family and the city we serve. In Q1 of 2017, our income was $900,020 and our expenses were $1,078,819. While our expenses are on track with our budget, we want to get our giving in line with our budget as well during the summer months. To start regular online giving, or update your regular giving, you can go here.
Lastly, Marie Sclafani recently changed her role from being my Executive Assistant to being our Generosity and Membership Coordinator. Marie is a native New Yorker (having lived in four of the five boroughs!), has served on our Diaconate, and spent most of her professional career in staffing and human resources. If you have any questions about financial generosity, please do not hesitate to reach out to her. While in her previous role, she was available mostly to me as my assistant, I'm thrilled that she is now available to all of you!
The following passage has been on my mind as we step into this new phase of our church's life …
"Consequently, you are no longer foreigners and strangers, but fellow citizens with God's people and also members of his household, built on the foundation of the apostles and prophets, with Christ Jesus himself as the chief cornerstone. In him the whole building is joined together and rises to become a holy temple in the Lord. And in him you too are being built together to become a dwelling in which God lives by his Spirit." — Ephesians 2:19-22
Thank you for the ways you allow God to use you to build Redeemer Downtown into a "dwelling in which God lives by his Spirit."
Warmly in Christ,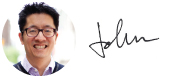 Redeemer Downtown Senior Pastor
---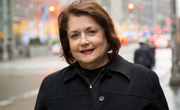 Marie SclafaniGenerosity and Membership Coordinator
Marie has the opportunity to meet and get to know people and connect them in meaningful ways to the life of our Downtown community.
Marie is a native New Yorker who came to Redeemer after 20 years in Dallas where she raised her three boys. After Marie's company asked her to run their NYC office temporarily, she decided to move back to the city in 2000 and found Redeemer through a friend who lived in Michigan. Marie spent her first four years at Redeemer only attending weekly Sunday services, but when she became interested in becoming a CG leader, she was encouraged to become a member … so she did! Becoming a member seemed like a big hurdle at the time, but it immediately showed her what it means to be part of a church family. After becoming a member, Marie joined the communion team, was nominated to the Diaconate, and assisted in building the Job Search ministry. Being part of a CG community and walking beside others during a crises convicted Marie that church is much more than Sunday attendance.
Two years ago, when Marie "retired" from her professional career, she had the opportunity to join the Redeemer Downtown staff team. Working for Redeemer Downtown gave Marie an opportunity to be part of a church family that ministered to the area of NYC that she had worked in and found to represent an eclectic and diverse population — Marie's favorite neighborhoods being SoHo, FiDi and Chelsea.
Marie's current role on the Downtown team is Membership and Generosity Coordinator. In this role, Marie has the opportunity to meet and get to know people and then connect them in meaningful ways to the life of our Downtown community (she'd love to connect with you!), whether through membership, generosity, serving, etc. Since much of Marie's career was spent coaching and career counseling, Marie now has the opportunity to talk to people about their personal interests, their spiritual calling and how they can serve God and the city through Redeemer Downtown.
Marie thinks of this verse often when thinking of Redeemer Downtown:
"From him the whole body, joined and held together by every supporting ligament, grows and builds itself up in love, as each part does its work." — Ephesians 4:16
Marie also enjoys entertaining, going to the movies and spending time with friends and family.
---

+ The last DT Preaching Lab is on June 13.

+ Redeemer Counseling Services has a new website with a free sermon download.

+ Is your Redeemer profile up-to-date? (current address, email, etc.)

+ Help HFNY raise 30K for affiliates with programs that serve the young people of our city.

+ Prayer meetings this month on Sunday, June 18, and Sunday, June 25. Email for more info.

+ Serve 200+ families in need at Recovery House of Worship by packing and serving food.

+ What does it look like for the church to love and serve our immigrant neighbors?

+ Lead youth community in worship and fellowship at Living Waters Fellowship.

+ Want to be a part of the best week in hundreds of kids lives this summer?

+ Download Redeemer's 2016 Annual Report to see how God worked in and through our church.