Redeemer Downtown Update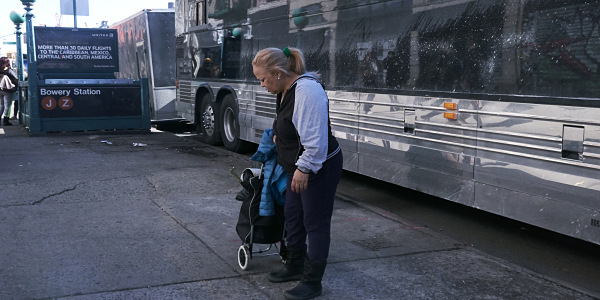 Fifteen years ago, shortly after 9/11, I moved to New York to work at Redeemer. Since then, my personal story has been inextricably wrapped up in the Redeemer story. Not only has Redeemer set the course of my life professionally, it has shaped our family's vision for life in the City. I would not be where I am, nor would our family live the way it does, without that story.
This past Sunday, Tim Keller announced the upcoming change in his role from Senior Pastor of Redeemer Presbyterian Church to the Chairman of Redeemer City to City, which is the appropriate, though challenging, next step for our life as a church. Redeemer has been animated by the conviction that a movement of churches, each with a commitment to express the gospel in every area of urban life, will bring greater hope and renewal to a City than a single church ever could. Tim's new role will be to train the leaders of that movement, and Redeemer, by becoming three churches with unique commitments to the East Side, West Side and Downtown, will take its first step towards becoming a movement.
New steps are thrilling and daunting! They represent progress, require new muscles, but open a new world to us. When we launched the Downtown congregation, it was also a time of excitement, vision, uncertainty and partnership as we took those first steps together, and over the years, the Downtown congregation has connected people to God in ways that have been beyond our imagination. It's our hope that in this next new step, God does something once again that is beyond our ability to imagine. Particularly, during the season of Lent, a time of self-renouncing and self-denial, will you be open to what God has in store for you? Will you consider how to rededicate yourself in this next season of our life as a congregation?
Tim reminded us this Sunday that every Christian is sent by God into their neighborhoods, relationships, families, workplaces and city to express the hope and renewal that only the grace of God brings. It's my hope that this next season in the life of Redeemer, and the Downtown congregation, will allow us to see hope and renewal in our City in ways that are far greater than anything we could have hoped for.
"Then Jesus came to them and said, 'All authority in heaven and on earth has been given to me. Therefore go and make disciples of all nations, baptizing them in the name of the Father and of the Son and of the Holy Spirit, and teaching them to obey everything I have commanded you. And surely I am with you always, to the very end of the age.'" — Matthew 28:18-20
Warmly in Christ,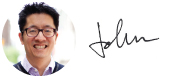 Downtown Congregation Lead Pastor
---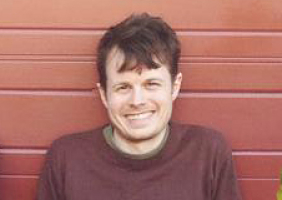 Ned ShalanskiCG Leader and HFNY volunteer
God's presence, that we sometimes encounter during our studies, shows up almost instantly when we come together to serve our neighbors.
I co-lead a community group in Greenpoint, Brooklyn, with three friends. It's a great bunch. Most often, our meetings revolve around discussing the Bible, bookended by a meal, a time of praising God for his goodness to us and praying for one another's needs. Our meetings are always most satisfying when the Holy Spirit leads our conversation to a point where we really feel like we "get it" — when we experience God in a way that both reminds us of our imperfection and our need for the bountiful grace offered us. After all, our problem is that we daily forget how sweet it is that our identity is not in our own ambition, status, or personality but is rooted in the truth that we are God's sons and daughters.
That's what most of our Wednesday nights are like, but about once a month, we mix up our routine with a different type of gathering. Sometimes it's a social night, and other times, we volunteer with a Hope for New York affiliate. Through the years, we've volunteered at ministries like The Bowery Mission, Graffiti Church's Community Center, The Father's Heart, His Toy Store, and Brooklyn Teen Challenge. What's remarkable is that when we volunteer our time and resources, that same sense of the God's presence that we sometimes encounter during our Wednesday evening studies shows up almost instantly when we come together to serve our neighbors. Interacting with the marginalized impacts and instructs our hearts in tangible, warming, and necessary ways — to the point where many of us think to ourselves, "Why on earth don't we do this more often?"
In the presence of this affirming sense of community, lines drawn between us are replaced by a common brotherhood and sisterhood. The fleeting burdens our Community Group members carry around no longer seem quite as pressing. Instead, we're presented with a different way forward. To borrow from Pastor Keller, it inspires in us a sense of self-forgetfulness, which is something we desperately need. With a stronger sense of humanizing community, not only are we able to better honor God on a personal level, but we're more empowered to do so corporately, too. And this freedom comes from spending just a few hours every few months with those we too often don't pay attention to.
---

+ Watch Tim Keller announce his new role and future plans for Redeemer.

+ Lenten devotionals? Use Redeemer's or our friend, Resurrection Brooklyn's.

+ Just had a baby? Currently pregnant? Email Annalisa about this Sunday's New Parents Brunch.

+ Interested in joining and singing in our DT Holy Week choir?

+ Start the membership process by attending the next Intro to Redeemer session.

+ Serve NYC better, together with Hope for New York.

+ Build relationships and serve breakfast to community East Village.

+ Provide post-abortion emotional support to women at Avail

+ Build relationships and serve breakfast to guests in Bushwick.

+ Gotham Fellowship applications are now open for 2017-2018 class.