Redeemer Downtown Update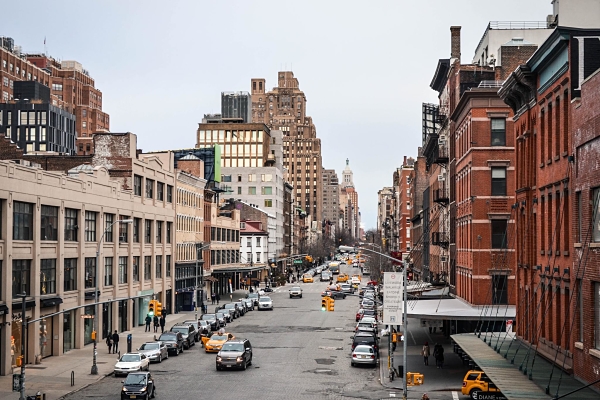 The journey is coming to a close. What began several weeks ago on a Wednesday of dust and ashes and passed through a Lenten season of self-examination and self-denial will soon end with three days marked by a meal, cross and stone rolled away. What has always struck me about the Christian faith is that at the same time that it speaks of transcendent redemptive movements by God, they are represented in the simplest of human emblems. Service with a towel and basin and communion over bread and wine on a Thursday. Shame and divine rejection on a wooden cross on a Friday. Glory and new life by an empty tomb on a Sunday morning.
Taken together, these events represent the heart of the Christian faith. What began with promises during Advent, was mysteriously fulfilled at Christmas and then revealed during Epiphany, culminates in the cross and resurrection and the inauguration of a new age that will never end. During this final week of Jesus' life, we have the clearest glimpse into who Jesus was, why He came into the world, what He promises for the world and the sacrifice He made to turn those promises into reality. This is the heart of the story. It is the heart of our story, if we call Jesus our Savior. And if it is our story, we are called to invite people to hear and be a part of it.
This week, Christian churches throughout the city, including the Redeemer family of churches, will be holding services that are entry points to celebrating this story. Tomorrow night, Redeemer Downtown will be hosting a Maundy Thursday service at the Salvation Army (120 West 14th Street) at 6:30 p.m. to commemorate the night that Jesus washed His disciples' feet and instituted the Lord's Supper. We will be hosting a communal meal after our service, for which an RSVP will be required. On Friday night, Redeemer West Side and East Side will be conducting Good Friday services to commemorate the death of Jesus on our behalf. Throughout the day on Sunday, all Redeemer churches will be conducting services to celebrate the resurrection of our Savior. You can find a full list of Holy Week services online.
It's my hope that this week, if you've never fully embraced this story, that you will for the first time. If it is familiar to you, my hope is that you'll fall in love with it all over again. This is a story that a child can understand and the wisest among us can be drawn into and immersed in. It's a story for the world and for the hope of the world. This week, we invite you to be a part of it.
"For what I received I passed on to you as of first importance: that Christ died for our sins according to the Scriptures, that he was buried, that he was raised on the third day … And if Christ has not been raised, your faith is futile; you are still in your sins." — 1 Corinthians 15:3-4, 17
Warmly in Christ,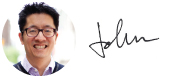 Redeemer Downtown Senior Pastor
---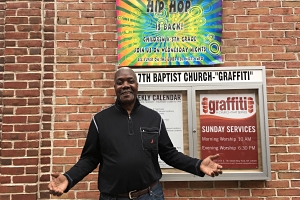 John Johnson
Graffiti Church Elder (HFNY Affiliate)
When I first started at Graffiti, it really humbled me. I used to be a hustler in the streets. Now, I'm an elder.
My name is Johnny, and I was born, raised and still live on the Lower East Side. Growing up, my childhood was good. My mother was a Christian, so we grew up going to church. She was a very giving woman. Everybody knew my mother, because she was just that type of person.I grew up having fun. When you're that young, you don't realize that you're living in poverty. My mother always had food on the table, and she always had clothes for us, even if they were donations.
I was raised up in the projects where there are a lot of people. There were drugs and alcohol. My father was an alcoholic. He and my mom eventually got a legal separation. But other than that, it was a good life.
I lived with my mom until I was about 17 and then I moved to Washington, D.C. and then Virginia. I went down there to go to business college, but I was getting so many good paying jobs that I dropped out with the intentions of going back in the future. But I was making so much money. I couldn't believe it.
While I was down there, I was partying, using drugs like cocaine recreationally. I was a womanizer. I was having such a good time that I kind of lost contact with my family, and I wasn't walking the walk with my faith.
I came back home to New York when I found out my mom was sick. And when I came home, I stayed home. My mom was living by herself and needed somebody there to help out, so I ended up staying with her.
Then I met a woman and we got married. She was looking for a church to go to, and I hadn't gone to church since I left home. Then my wife met Lisa, who was one of the elders at Graffiti Church, and she was trying to start a Bible study in the projects. So she came over and they had a Bible study, and while she was there she told me I should meet Taylor, the pastor at Graffiti. She said he could use somebody like me who knows the neighborhood and most of the organizations around here.
When I met Taylor, he impressed me so much. At that time, the street our church is on was drug and gang infested. It was horrific. I thought about Taylor—a tall, skinny white guy—going out there talking about the Lord. They would rob him, pull knives on him. So I wanted to be with him as much as possible, just for his safety. But he also impressed me as a very honest person, a very giving person.
Now, I've been a believer all my life. But I didn't really get serious about my faith until I started palling with Taylor. He really made me think. I wanted to emulate him.
Before, I was speaking, but I wasn't practicing. Today, I practice. It's been a gradual change, but compared to where I was before I really started following Jesus, it's night and day. When I first started at Graffiti, it really humbled me. I never would have thought I'd be where I am now. I used to be a hustler in the streets. Now, I'm an elder at Graffiti. I help out with our community dinners every Wednesday nights and our clothing closet. On Saturday, I coordinate FLIP, which stands for Free Lunch In the Park.
I've seen the Holy Spirit in action. I've seen God in action through the people that I interact with at Graffiti, like when I was the coordinator of a Hurricane Sandy program we had here. If you were in trouble, if you were in need, we came and helped you, no matter who you were. And it blew people's minds. To be part of something like that, to really allow God to use me as a tool, and to be a part of this ministry—God has just used it to really strengthen my faith.
Graffiti is one of Hope for New York's non-profit affiliates serving New Yorkers in need. 100% of what you give to HFNY this Easter will go to support their 50 non-profit affiliates across the city, making stories of transformation—like John's—possible. Visit hfny.org/easter to give.
---

+ Last Formation conference, Formed to Work for the Glory of God, is filling up quickly!


+ Maundy Thursday service at 6:30 p.m. tomorrow. Register for communal meal.


+ Redeemer's full Holy Week schedule is online.


+ Downtown Folk Band is playing Mercury Lounge on May 7. Invite friends!


+ Attend our next Intro to Redeemer DT on 4/15 to begin the membership process.


+ Job seeking? Join the Diaconate's Job Search Roundtable Thursday's at 11 a.m.


+ Generously give this Sunday to bring hope through HFNY's Easter Sacrifical Offering.

+ Applications for the 2018-19 Gotham Fellowship class are due April 30.

+ Knit items for Gifted Hands with HFNY on 4/3 to be distributed at outreaches.

+ The RCS Facing Grief & Loss workshop is for individuals who are grieving a significant loss.

+ Help residents of Bowery Mission Women's Center transition to the workforce on Thursdays with HFNY.

+ Lead music for elderly New Yorkers with HFNY at UES Rehabilitation and Nursing Center.

+ Members, save the date for a Congregational Meeting on May 6, after the 9:30 a.m. worship service. More details coming soon.