Redeemer Downtown Update
One of the clearest mandates that we read throughout the Scriptures, which Jesus himself represents in his teaching and ministry, is a call to a life of compassion and care for those in need. Jesus reminds us that his call is to "preach good news to the poor" (Luke 4:18) and that those who belong to Christ are poor themselves, for "blessed are you who are poor, for yours is the kingdom of God" (Luke 6:20). He consistently healed those who were the most socially, culturally and materially disadvantaged, whether due to circumstances or life history. We are to be a people of compassion, because we have been the beneficiaries of his gratuitous and radical compassion.
This year, we're highlighting the work of the Diaconate in the spring and then again in the fall. The Diaconate is Redeemer's ministry of mercy, which meets the physical, emotional and financial needs of congregants who are in crisis or in challenging circumstances. In a very real way, the Diaconate would not be possible without the generosity of our church. On Sunday, May 12, our church will be receiving a Mercy Fund Offering on behalf of the Diaconate. The Mercy Fund is entirely donor funded and covers operating and ministry costs for the Diaconate. You can either give to our Mercy Fund on Sunday or you can give online here:

Then, on Sunday, May 19, we'll be installing new and reelected deacons and deaconesses as officers of our church. The new deacons and deaconesses were nominated last October (during Officer Nomination Month) and have gone through a rigorous review process to be raised as new leaders. The Diaconate continues to serve the needs of those in our congregation and to demonstrate the ethic and life of Christ, who came not to be served, but to serve.
It is our vision, as a community being formed by the gospel for the joy, peace and flourishing of Downtown, to support those with material and circumstantial needs in our midst. Please consider giving to the Mercy Fund, but also praying for the fruitful work of our Diaconate, that God will shape us into a true community of compassion for Downtown.
Warmly in Christ,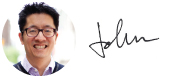 Redeemer Downtown Senior Pastor
---
What Does the Diaconate Do?
"If you want to be at the heart, at the pulse of what God is doing at Redeemer, that's the Diaconate."
Various deacons and deaconesses share what it means to them to be a part of Redeemer's mercy ministry. Watch this video to learn why the Diaconate is an important and core part of our church.

This Sunday, May 12, we will receive our annual Mercy Fund Special Offering to support the Diaconate ministry. We ask that you consider support beyond your regular giving.

---

WHAT'S NEW

+ The 2018 Redeemer Annual Report is now available! This report provides each Redeemer church's updates about the previous calendar year.

+ Join Calming Your Anxious Mind, a Redeemer Counseling Services group about understanding anxiety and learning coping skills. Starts Monday, June 3.

+ Be a part of conversation about the Asian-American voice with Min Jin Lee, author of Pachinko, and Michael Luo, editor of newyorker.com. Wednesday, May 22.

+ There's still time to join a Short-Term Missions trip! Bond with kids at an orphanage in Johannesburg, South Africa. Email for details: [email protected]

DON'T FORGET

+ Get your kids ready for summer! Enroll them in Vacation Bible School.

+ Love mini golf and ice cream? RSVP to a family social for parents and teachers of elementary kids on Saturday, May 11.

+ We're redesigning our weekly Connect insert! Take five minutes tell us how you would improve it.

HOPE FOR NEW YORK

+ Attend a training to serve at Bowery's 10-week Jobs for Life program, which serves formerly homeless men, on May 8.

+ Prepare and serve breakfast to low-income and homeless neighbors at Living Waters in Brooklyn on Saturdays.

+ Get training at Open Hands Legal Services on Saturday, June 8 to provide legal aid for communities in need.