Redeemer Downtown Update
One of the outcomes of spiritual formation for Christians is that we become more purposeful and fruitful in our lives in the world. As we've been considering over the last couple of weeks, we are formed, in part, so that we can be effectively sent into the world. We are sent as salt and light who season and illuminate the culture around us and as disciple makers who share the gospel with all who will hear.
What's been striking to me during this year in Formation is how thoroughly the gospel can bring transformation to every part of our lives. For instance, there can be a tendency for us to compartmentalize our lives into spiritual versus other. Attending church, reading the Bible, and praying are seen as "spiritual" activities, unlike enjoying a museum, working or preparing a meal. And yet the cultural mandate (Gen 1:28) reminds us that even the simplest material act of gardening or tending to our home or career can be a deeply Spirit-filled activity, when done out of reverence for Christ.
Likewise, there can be a tendency to draw a bright line between our life within the church and with those who might not believe. We tend to believe that the gospel is for those who don't yet believe, while Christians need to attend to other matters of faith. And yet our calling to make disciples of all nations is not simply a reminder to reach out to those who don't yet believe, but we are, at all times, both worshippers and doubters, as was the case for those to whom Jesus first gave His Great Commission (Matthew 28:16-20).
Spiritual formation, like the gospel, is not simply a priority for a particular part of our lives, but informs and transforms every part of our lives. Particularly as we come to the conclusion of Formation this Sunday, would you take a moment to assess areas of your life where you've seen growth and transformation? Would you also take time to consider areas where you'd like to see further transformation?
Warmly in Christ,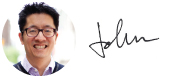 Redeemer Downtown Senior Pastor
---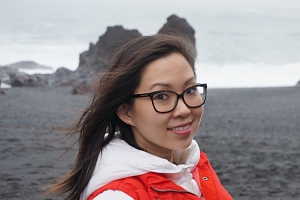 Eugenia Suh
VBS volunteer
"… I felt newly invested in the children of our church … even though I had previously paid little attention to our church's work with children."
When I first volunteered to be a VBS Crew Leader two summers ago, I knew nothing about the role and nothing about the kind of impressive production a Redeemer VBS can be. In fact, I hadn't even had much experience working with young kids and didn't have children of my own, but I knew I could spare a week of mornings, so I signed up.
I was surprised to be assigned to guide a dozen three-and-four-year-olds along with two other Crew Leaders. We were to take these children from activity to activity, encourage them in each class, and make sure they remained engaged during the large group sessions. I found we needed to learn their names and faces (and allergies!) quickly not only to make sure we didn't lose a child, but also to pray for them.
I underestimated what a week of daily worship, Bible verse memorization, and Bible stories can do for little ones. On Monday, I had resigned myself to what I'd believed was a glorified babysitting job caring for children who were afraid to leave our laps, but by Friday, I was moved as even the most timid of the three-year-olds recited what they'd learned and enthusiastically danced and sang along during the worship sessions. Having gotten to know not only their names but also their evolving personalities by the end of the week, I felt newly invested in the children of our church and encouraged by our church's care for these kids even though I had previously paid little attention to our church's work with children.
Last summer, I volunteered to be a Crew Leader again. This time, I was going through personal battles with my work and had also recently suffered a number of health-related issues. The group of three-year-olds my co-leaders and I were assigned to were even tinier than the previous year's group and even more terrified of the robot-themed live action story on stage, and the week proved to be a struggle for me.
But as we prayed for the children and for the week, each of our preschoolers braved the front row by the end of the week, and one of our co-leaders even had a divine run-in with one of the moms at the gym and was able to encourage her about her more fearful child. By the end of the week, I experienced God's grace and kindness in a number of unexpected ways. One of those ways was the VBS memory verse (Ephesians 2:10), which I inadvertently memorized and which had a surprising and meaningful impact on my work and my identity in Christ. One year later, I still remember the verse by heart and continue to rely on its truth.
The way God met me through last year's VBS message opened my eyes to the way he undoubtedly must be using VBS to touch the hearts of our church's children and teach them about their own worth in Christ as well. When I responded to the call for VBS volunteers, I thought I was serving a temporary church need. What I received instead was an opportunity to participate in and gain a glimpse of one exciting way God is raising a generation of young New Yorkers who know and love him.
---

+ Come to our last Intro to Redeemer DT before the summer on June 10.


+ Serve and make a difference in kids' lives this summer at our first-ever DT only VBS!


+ Sign up for recurring giving over the summer to keep your giving consistent.


+ Fourth Sunday prayer meeting is this Sunday at 4 p.m. Coffee and requests/topics provided!

+ Join HFNY on May 31 to discuss how we can love and serve our neighbors with disabilities.

+ Join CFW for Soulful Education with Dr. Lisa Hertzog, teacher educator and administrator.

+ Serve as a mentor for new moms with HFNY affiliate, Expect Hope.

+ Attend orientation to become overnight host to serve neighbors facing homelessness.

+ Read the new City to City Snapshot newsletter full of updates from around the world.