Redeemer Downtown Update
Over the past year, we've considered, Formation: In Christ, With Community, For the City. We've looked at how, through practices, God forms and shapes us in our community life, personal identity, relationships, neighborhoods and work. As we enter into the last three weeks of our ministry year, we'll consider how being Formed informs being Sent.
One helpful way to think about this is that as people in the world, sent by God, we are tasked to do two things in every area of life. The first is to work for the flourishing of the world around us. It is part of our dignity as humans to work for the benefit of others, whether building stronger communities, caring for the needy, or working in our vocations for the benefit of all. God's earliest commission to Adam and Eve was to cultivate and work the garden, so that many could benefit from its bounty (Genesis 2:15). The second area is to make disciples wherever we go. This means sharing the gospel and helping others to be formed in their understanding of it (Matthew 28:18-20).
Particularly as we're nearing the end of our ministry year, our hope is that the truths and practices that have impressed you, will continue to bear fruit in your life and in the lives of those around you in months and years to come. At Redeemer, we've spoken of the fact that as a church, we're part of a movement. We live with a certain kind of "sentness" into the world. Movements never exist merely because of a grand vision. They exist when there are people who are animated by that vision and have incorporated that vision into their everyday lives. In other words, Redeemer Downtown can only be a church for the city, if everyone is involved in what God is doing in the city. We are built for movement. Let's continue to be part of this movement together!
Then Jesus came to them and said, "All authority in heaven and on earth has been given to me. Therefore go and make disciples of all nations, baptizing them in the name of the Father and of the Son and of the Holy Spirit, and teaching them to obey everything I have commanded you. And surely I am with you always, to the very end of the age." — Matthew 28:18-20
Warmly in Christ,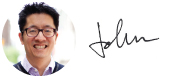 Redeemer Downtown Senior Pastor
---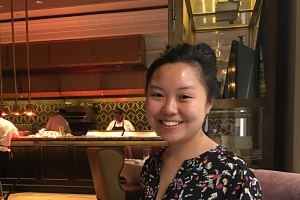 Nina Chung
Communications for National Charitable Foundation
"When a group of people gather together and don't share the obvious commonalities … it becomes so clear to me that we share this one beautiful thing — a pursuit of God."
Nina has been in NYC for three and a half years — all of them in Brooklyn. She grew up in a few different countries because of her father's job, but by middle school, she was permanently in Hermosa Beach, California. She has a "little brother", who is 26, and one of Nina's best friends.
Nina does communications for a national charitable foundation that funds nonprofits, supporting their primary grant-making strategies in environmental conservation, the performing arts, medical research, child well-being, health systems in sub-Saharan Africa and community building among Muslim and non-Muslim neighbors. At Downtown, Nina serves on a Communion Team, volunteers at the Book Table and through Hope For New York, and co-leads a Community Group with her friend, Jenni Reilly.
"The most challenging thing about life in the city is exercising self-control about all the opportunities to do. It's easy to fall to the beguiling temptation to be constantly moving, absorbing, engaging in and with the world, maybe all for a good purpose…," Nina says. So God's standing invitation to Sabbath is increasingly on her heart and mind. Nina says, "I'm trying to practice Sabbath rest on a weekly basis with other people, prayerfully, physically and spiritually, but in doing so I've learned how many internal and external reasons I dread or fear it. At the same time, I'm seeing just how sweet it really is.
About our church Nina says, "Redeemer Downtown is the first church I've been deeply involved with since encountering Jesus Christ in college. It has been a key setting for me to see God's goodness and love in my life and in others'. In true gospel fashion, I guess, the light shines through the dark: The longer I stay, for example, the more I see conflict or hardship. It is in and through these very things — these realities of relational brokenness — that God's ability to recover wholeness is most vividly illustrated to me."
Co-leading a Community Group at Redeemer Downtown has been an incredible experience for Nina. She says, "It's been an interesting process, from the very beginning, of letting go of conventional ideas of 'leadership' or 'being a leader' and realizing I have A LOT more praying to do by myself and with others." She's also seen the unifying power of the Holy Spirit. Nina says, "When a group of people gather together and don't share the obvious commonalities — age, profession, personality types, hometown, lifestyle, eating habits, etc., — it becomes so clear to me that we share this one beautiful thing — a pursuit of God." The support of Nina's Community Group and the consistency of their gatherings over the past year have been a touchstone of support for her through some difficult periods in her family life, as well.
Nina often finds herself thinking about those bumper stickers that say, "I'd rather be [fill in the blank]," because she would often rather be practicing yoga at any given moment instead of, for example, standing in a dress on the train to work. And if she had easier access to a pool she'd go swimming every day. She's also big into watching movies and having friends over for meals. She also loves wandering around the city's many neighborhoods, cooking meals and exploring a world of ideas with her fiancé.
---

+ Register for the next Downtown Women Gathering on May 18.


+ Serve and make a difference in kids' lives this summer at our first-ever DT only VBS!


+ Watch highlights from our 2018 congregational meeting this past Sunday.

+ Assist with a Salvation Army Mother's Day celebration with HFNY at the Briarwood Family residence from 12 to 2 p.m.

+ Join CFW for Soulful Artistry on 5/23 with world-renowned artist Mako Fujimura.

+ Attend a training (June 9, 12-3 p.m.) with Open Hands and HFNY to provide free legal advice to people in need.

+ The OWLS (60+) meet Fridays at 10:45 a.m. at W83 to serve the need s of the community as they arise.

+ Join HFNY on May 31 to discuss how we can love and serve our neighbors with disabilities.