Redeemer Downtown Update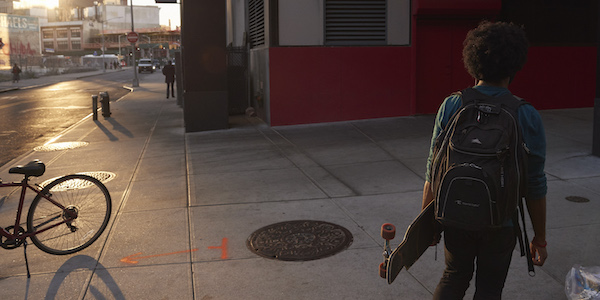 But Jesus often withdrew to lonely places and prayed. — Luke 5:16
Regular practices have never been natural for me. I wish they were. Each year, around the time when I need to renew my gym membership, I have the same conversation with Kyoko. Should I renew the membership or aspire to exercise on my own without the sense of guilt associated with belonging to a gym that you don't use frequently enough? Kyoko, who is wiser than me in innumerable ways, will remind me that throughout our married life, I've never demonstrated that I could exercise regularly without a program, schedule or membership, and while it is admirable to make this the year that I go it alone, it is highly unlikely that I'll pick up a discipline and love for routine that has been absent from my life for well over 40 years! So, I renew my membership.
While regular practices have never come easily, they've always been rewarding. Whether Bible reading, Saturday morning breakfast with my children, or going on vacation to the same place, year after year, they provide order and structure to my life, but most importantly, they have helped establish priorities in my life where God is at work through one of our most precious resources — time. Regular practices help frame my day, week, or year, around what is meaningful and valuable. While they have helped me be more productive (I've been able to pray and read more of the Bible, more consistently), they've also made me far more attentive. I've come to a deeper appreciation that God is at work in our lives, in the small things that often go unnoticed and not simply in seasons of dramatically heightened awareness of God. Simply put, if you walk the same path through the park every day, you'll begin to notice things you've never noticed before! One of the epigraphs to the book, Liturgy of the Ordinary, by Tish Harrison Warren, puts it beautifully:
It is a quotidian mystery that dailiness can lead to such despair and yet also be at the core of our salvation … We want life to have meaning, we want fulfillment, healing and even ecstasy, but the human paradox is that we find these things by starting where we are … We must look for blessings to come from unlikely, everyday places. — Kathleen Norris
This year, at Redeemer Downtown, we'll be considering the importance of formative practices. We are all formed more by the regular rhythms and routines of our lives, than by any one dramatic realization or epiphany, so we'll be digging deeper into the "quotidian mysteries" that make up the Christian life. A walk with Jesus is something we do daily and steadily (we don't jump or sprint with Jesus, we walk with Him!) and this year, we've broken it into three basic heart loves and the life-giving practices that can help us become the people God has called us to be. As the people of God, we're called to Love God, Love God's People, and Love God's World.
In our preaching and also in our Community Groups, we'll be introducing these loves and the practices that accompany them, whether personal devotion, corporate worship, community, hospitality, service or generosity. Whether we realize it or not, we are constantly being shaped by formative practices in our lives, so these loves and their practices, are ones that form us as God's distinct people in the city. James K.A. Smith puts it this way:
So the question is, are there habits and practices that we acquire without knowing it? Are there ritual forces in our culture that we perhaps naively immerse ourselves in — and are thus formed by — that, when we consider them more closely, are pointed at some ultimate end? Are there mundane routines that we participate in that, if we are attentive, function as thick practices aimed at a particular vision of the good life? (Desiring the Kingdom, p. 84)
As we consider this throughout the year, take time to assess what practices and rhythms already fill your time and to what end. What do we intuitively do, on a regular basis, even without a thought, that are shaping our character, thought life and loves? At the same time, take time to assess what practices you are most in need of, as we consider what it means to Love God, Love God's People and Love God's World. It's often when we are on the same path, throughout our lives, that we begin to notice things that we've never noticed before.
Warmly in Christ,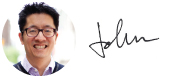 Redeemer Downtown Senior Pastor
---
Kristina Uy
"I pray that God will show through Redeemer Downtown how families can flourish in the city — living in the city, for the city."
What do you love most about New York City, compared to where you're from?
I love the diversity of NYC: the people, the food and the neighborhoods. I love how easily accessible the whole city is thanks to public transportation.

How long have you lived in the city? Where did you grow up?
I've lived in NYC for 18 years. I've lived in Morningside Heights, Financial District, Midtown East, Chelsea, and I currently live in Stuytown in the East Village. I was born and raised in Dallas, TX.

What are your fave things to do/places to go?
One of my favorite things to do in the city is eating different kinds of food, and I am happy to live in the East Village where there are so many great places to eat all within walking distance.

How long have you been attending Redeemer Downtown? What do you love about it?
I've been attending Redeemer Downtown since it started. I love the AM service for the people that I've been able to connect with throughout the years, especially since becoming a parent. The time after service either in the nursery room or in Railton Hall connecting with other families has been such a blessing, and I've really felt like I've been doing NYC family life alongside many others which has made it much easier.

Is there anything at Redeemer Downtown that has been most influential, encouraging, or challenging for you?
Community Groups have been the most influential and encouraging for me. Even before getting married, I was part of a Redeemer CG and have loved the relationships and fellowship I have been able to have. I'm still close with many from previous CGs, keeping in touch even though many have moved away. I'm currently in a family community group that caters to families with young kids, and being part of that has been a godsend. Not only am I getting fellowship, but now my kids will have friends who are also learning about Jesus and getting that fellowship as well.
What do you do for a 9 to 5? What are some of your hobbies, activities, or passions?
I have been working in the NYC Department of Education for 12 years, first as a math teacher and now as a high school counselor. I currently work at Stuyvesant High School, working with grades 9-12 and helping with academic and socio-emotional needs. I enjoy binge-watching shows, reading, and occasionally doing crafty activities like making greeting cards or sewing costumes for my children.

Any fun facts about you, or any hidden talents?
I love babywearing! I love it so much that I have been the owner of eleven different baby carriers.

What do you hope and pray that God would do in our church and in the city?
I hope and pray that God will show through Redeemer Downtown how families can flourish in the city — living in the city, for the city.
---

WHAT'S NEW

+ Are you a new and expecting parent? Our Children's Ministry is having a brunch for you!

+ Sunday, October 20, we will be hosting our first church-wide international potluck in Mumford Hall!

+ Attend an Evening Conversation with James K.A. Smith, Oct 3: The celebrated author of You Are What You Love joins CFW to discuss ambition, desire, and his new book, On The Road with St. Augustine.

DON'T FORGET

+ Our next Intro to Redeemer Downtown is this Sunday!

+ Engaged or seriously dating? Downtown's Premarital seminar (10/5) is this Saturday.

+ Officer Nomination Month is this month! Interested in learning about serving with the Diaconate? Come to Inspire Mercy Night.

+ Married 2+ years and desiring to understand, repair and strengthen your marriage? Register for our monthly series, MarriageWorks!

+ Our Worship Arts team is seeking capable choral singers for this year's Advent Choir.

HOPE FOR NEW YORK

+ Committee Members needed for His Toy Store at Redeemer Downtown store sites! Email Sharon Baldessari if interested. Deadline to join is October 11.

+ Dream Center NYC Chelsea: Distribute donated goods to and interact with community members of public housing in Chelsea on Thursday, October 3 from 3:30 to 5 p.m.

+ Back on My Feet Orientation: Learn how to encourage discipline and healthy habits in people who are going through life transition and transformation at an orientation on Thursday, October 10 from 7 to 8 p.m.