Redeemer Downtown Update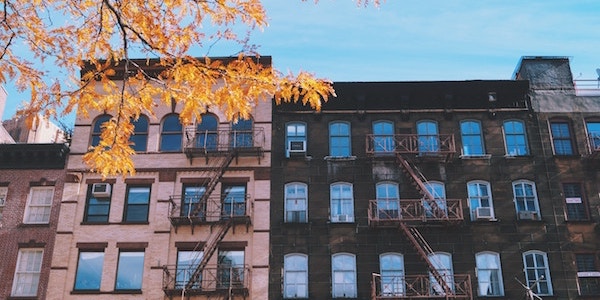 There is no more prevalent topic of modern western discourse than 'identity.' Our identities are constantly being formed, whether we are subjects or objects of that formation. For some, identity is being actively explored. For others, identity has been imposed, whether through the divided racial history of America, mass refugee crises throughout the world, or most recently, the coming forward of countless individuals who have been subject to sexual assault, harassment or abuse.
An identity in Christ, means a deep awareness that we are both forgiven and beloved. Because we are forgiven, we are received in spite of what we have done and because we are beloved, we are received in spite of what has been done to us. It is a reminder that while we are defined in part by our education, race, gender, professional achievement, or political views, when we are "in Christ" we belong first and foremost to the family of God (John 1:12-13) and as such, we bear His name (Revelation 3:12). It is an identity that will not disappoint or be taken away and it connects us, not only with Christ, but with anyone else in Christ, regardless of ethnic background, economic status, or personal history.
As we work through what it means to have an identity that is formed by the gospel, I'd like to highlight two resources that are available to us. First, the Redeemer Churches & Ministries will be hosting a conference on Gospel Identity on November 17-18, as the first of three Formation conferences this year. It will be hosted by the senior pastors of the East Side, West Side and Downtown congregations. Our own, Jeff White, will be leading a seminar on Christian Formation. There will be times of worship, breakout conversations and Tim Keller will be teaching our plenary sessions. For more details on the conference, including how to register, please follow this link. We'll also be looking at the theme of "New Identity" in upcoming Sunday sermons.
Second, for many of us, within the Redeemer community, recent revelations about sexual abuse, harassment and violence by prominent public figures, has surfaced memories that haunt us, even years removed from a particular incident. Wrestling with these memories has been public for some, while for others, it has been private and painful. Many of us have found support and encouragement through our community groups. If you have experienced any pain or hurt, and would like to speak with someone on our pastoral team, please email either Jeff White or Susan Nacorda, who are available to talk, walk with and pray for you. They can also direct you to professional Christian counselors or resources if needed.
Warmly in Christ,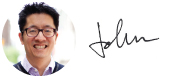 Redeemer Downtown Senior Pastor
---
Charles ChungCommunity Group Intern
As a CG Intern, Charles desires to cultivate community and see changed lives through the gospel.
Born and raised in Brooklyn, Charles and his wife, Christina, have always loved NYC and all of its uniqueness. Although he loves NYC, Charles moved out of Brooklyn to attend college and seminary in PA, and is currently completing his last semester to receive a Masters of Divinity at Westminster Theological Seminary. For the past three years, he has been straddling two worlds—the quiet suburbs of PA and the City that never sleeps.
During these three years, Charles also served as a Youth Group and College Ministry Director in Havertown, PA. In the summer of 2017, he decided to step down to slowly transition back to NYC, his home. God has stamped NYC in his heart and has been showing him that New York can be a dark and lonely place. Yet, the gospel is a light and comforting news.
Charles has been serving as a Community Group Intern since July 2017. As a CG Intern, he desires to cultivate community and see changed lives through the gospel. One of Charles' hopes is to walk alongside CG leaders and congregants so that they would be mutually spiritually formed and grow together as an intimate community.
When he's not in a car or a train from PA to NYC, you can find him pursuing his dream to join the NBA, taking photos, or chilling on a stoop with his friends. Since taking on the role of a CG Intern and being back in NYC, he is fully enjoying being shoulder-to-shoulder with strangers on the Q train and being close by his mother and his wife's side of the family.
---

+ Download the new Redeemer app. Available in the Apple and Android stores.

+ What alternative, often hidden identities are shaping your life? Find out on 11/17 and 18.

+ Connect with other DT women around the theme of thanksgiving on 11/11.

+ Participate in outreach with HFNY and The Bowery Mission.

+ Start the membership process by attending our newly updated Intro to Redeemer Downtown on 11/19.

+ Members, who could you nominate for Elder and Deek in November?

+ Redeemer Grace and Race presents SPOTLIGHT: An Evening with Sho Baraka and Propaganda.

+ Take Kids Ice Skating with HFNY and Prison Fellowship.

+ Looking to refresh your memory concerning what marriage is all about?

+ Lead a Workshop at Brooklyn Arab American Friendship Center with HFNY.

+ Actively seeking a job? Join the Diaconate's Skills Training course starting November 2.

+ How does the Holy Spirit help us see the unseen ways God is moving in our workplaces?

+ Cultivate a daily practice of prayer and Scripture reading with Redeemer's e-devotional.