Redeemer Downtown Update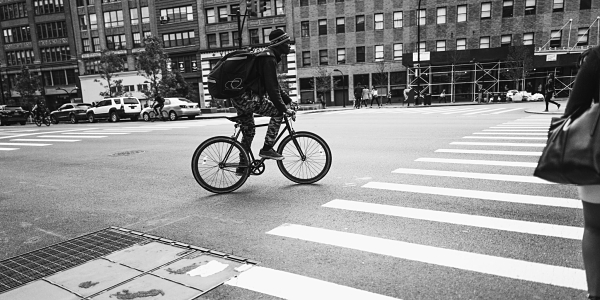 One of the most remarkable visual images that Isaiah speaks of is the Exodus from Egypt. In dramatic fashion, an enslaved people are set free and, passing through the waters, emerge as a newly emancipated people – the people of God. This event was formative when it happened and would become an ongoing reminder of God's love for His people. Every time the Israelites celebrated Passover, it was a reminder of this.
And yet, while Isaiah speaks with great fondness about this event, he's not nostalgic for the "good old days" but instead, he sees the past as a step towards a new future. Isaiah writes:
Forget the former things; do not dwell on the past.
See, I am doing a new thing! Now it springs up; do you not perceive it?
I am making a way in the desert and streams in the wasteland. — (Isaiah 43:18-19)
When the Downtown congregation was launched almost six years ago, I was able to see God do a new thing. We were still a Redeemer congregation with its values and foundational commitments, but we were able to become a new kind of Redeemer, one that was fully Redeemer and fully Downtown. It took the same animating values of our past and planted them in new and different soil, which brought forth a tree with fruit that has the flavor of downtown.
This ministry year, we hope to do it again. We'll continue to emphasize formation, community, witness, vocation and worship, but we hope to reenergize everyone with a sense of hopeful expectation about God's new work. On November 28, we'll launch a new congregation — Redeemer Downtown LAB — which will meet on Wednesday nights. We are praying that Downtown LAB will be a growing, new community for all people where everyone is being spiritually formed to live out of their true identity in Christ — a new congregation in a new home (the Madison Park area). To prepare, we are launching Catalyst, an eight-week series of Sunday evening gatherings, starting September 30. Catalyst is for everyone. Whether you've been a Redeemer congregant for years or have just started attending, Catalyst is a way to come together as a community and go deeper in our understanding of our vision for gospel renewal and to discover how God is calling each of us into his story for Downtown. These gatherings will be in place of our regular evening worship services and we want everyone to come (yes, even if you attend in the morning, we want you to come back in the evening for these eight weeks). Don't worry, if you can't make it, they will be taped and available online afterwards.
We are praying that our entire church would experience a revival personally and corporately as we come together to ask the Holy Spirit to reenergize us through the Catalyst season. Isaiah's concern was not that we would become attached to the brokenness but to the glories of our past and that we'd lose sight of the "new thing" that God is doing. This fall, join us for Catalyst as together we see the new thing God is doing in us Downtown.
Warmly in Christ,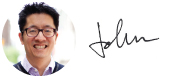 Redeemer Downtown Senior Pastor
---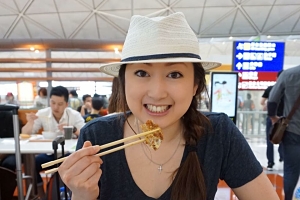 Emily Lin
2017 Beta Group Leader
"Over this last year, we have become a family in a city where deeper relationships are so hard to establish."
I currently co-lead a Community Group in Chelsea and I started as a Beta Group Leader last September. I initially wanted to serve as a Beta Group Leader and Host because I wanted to play a more active role in Redeemer Downtown's community. But, I came to realize that my motives were not all pure. Deep in my heart I was harboring a lot of pride and belief in my own abilities, which manifested as a mission to prove what an awesome leader I could be.
Because I was on this mission to be THE BEST leader and host in the history of Beta Groups, I strived really hard: I met with prospective members 1-on-1 so that they would feel welcome to the group, I provided dinner every week, and, during the discussions, I felt a need to show off how much I knew and how much I had prepared so I would be revered as a wise and insightful leader. But week after week, the number of members in our group dwindled, and we ended with only 2 members. I was crushed; I had tried so hard. My insecurities screamed out saying I wasn't enough. I was sad that my group was not viable to continue.
But then something amazing happened. God opened up the opportunity for us to merge with another group. This group happened to meet on the same night, nearby, and they were in need of a co-leader! More importantly, they had space for my remaining two members and me. During our first meet-and-greet over a pre-Thanksgiving meal, we immediately felt like we belonged, as if it was always meant to be this way. Over this last year, we have become a family in a city where deeper relationships are so hard to establish. And this has took place to such a degree that it can be explained only as God's power working in and through the group, not the outcome of any individual's ability or effort.
Before the start of Beta season last fall, my Leader-Coach had asked me what I hoped to get out of being a Beta Group leader. I said that I wanted God to use the experience to humble me. And that's exactly what He did. In the midst of discouragement, God used it to cast a spotlight on my prideful motivations, humbled me, and then redeemed it with something even better: a sense of being family among people who were strangers to each other just one year ago.
As Beta Group leaders, we are not called to be perfect, rather we are called to be available and teachable, as we serve with diligence and care. At the end of the day, it is not about what we can accomplish with our own effort, but what God can do through us and in us, as we obediently fit into His redemptive work. With that, I'd like to offer this quote from Dietrich Bonhoeffer: "It is not that God is the spectator and sharer of our present life, howsoever important that is; but rather that we are the reverent learners and participants in God's action in the sacred story, the history of the Christ on earth." I hope you'll consider joining a Beta Group this fall, and welcome God's story in your life. Thank you.
---

+ New to the city or to Redeemer Downtown … join a Beta Group!


+ Power, Privilege and Difference class — five-week class looking at worldview, power, love, neighborhoods, etc. through God's design in the Bible.


+ Register for the next Formation conference, Formed for Justice, before 9/30 for the lowest price.


+ Understand, repair, and strengthen your marriage through MarriageWorks.

+ Pray with us at one of our monthly congregational prayer meetings.

+ Interested in Downtown's prayer ministry? Come to this special prayer ministry gathering at Asst. Pastor Jeff White's home on 9/30.

+ Children's Ministry to hiring a Sunday morning Greeter and PreK teacher (previous experience required). Email your resume to Annalisa Clemens.

+ Attend an info session with HFNY to learn about coaching basketball to students at Chinese Christian Herald Crusades on 9/22.

+ RCS is launching a renewal group on 10/17 for individuals who are grieving a significant loss.

+ Attend a Prison Fellowship training with HFNY on 9/13 to learn about life coaching at Rikers Island. Male volunteers only.

+ Attend a Safe Families training with HFNY to learn how to support struggling families across NYC on 9/22.

+ The Diaconate will offer a new divorce care group for women in any stage of divorce beginning 9/27.