Senior Pastor, Pete Nicholas
Celebrate with us!
On February 13, 2022, the members of Redeemer Presbyterian Church Downtown, upon the unanimous recommendation of the Pulpit Search Committee (PSC), voted to extend a call to Rev. Pete Nicholas!

On Tuesday, May 10, 2022, the Metro New York Presbytery of the Presbyterian Church in America voted to receive Rev. Pete Nicholas by transfer from the Church of England, permitting him to serve Redeemer Presbyterian Church Downtown.

On Sunday, June 26, 2022, Rev. Pete Nicholas was ordained as a Teaching Elder into the Presbyterian Church of America.

Pete, his wife Rebecca and their boys Oliver and Tobi are planning to move to New York and start work soon, pending work visa approval. Please pray for the visa to be approved quickly!

Meet the Nicholas Family PSC Process Where We Have Been FAQ
---

Meet the Nicholas Family!
Pete was born and raised in the Midlands, U.K. and attended Oxford University before moving to London where he met his wife Rebecca, a native Londoner. They were married in 2008 and have been blessed with two children Oliver (6) and Tobi (4). Together as a family, they enjoy hiking and outdoor activities, taking vacations, inviting their neighbors over for burger nights and spending time with cousins and grandparents.
Over the past decade, Rebecca has been pursuing her medical certification as a reconstructive plastic surgeon, while remaining deeply engaged in church planting and ministry alongside Pete. She is an integral ministry partner, being active in the children's ministry, women's discipleship, evangelism—some of which takes place on the playground!—and regularly leading worship at church services. Their shared heart for ministry and love of the church at Inspire is palpable as is their joint sense of calling to Redeemer Downtown.
While studying Philosophy, Politics and Economics at Oxford University, Pete became a Christian after engaging in some long and thoughtful conversations with very patient friends. He then went on to receive a Masters in Industrial Relations and Human Resource Management at Oxford. After a brief stint playing professional rugby and working as a Strategy Consultant for Accenture, Pete felt a call to ministry. Pete began full-time ministry at Christians in Sport (CIS) where he trained sports and church ministry leaders from the Middle-East and North Africa in rightly handling the Bible and apologetics in cross-cultural settings in such geographies as India, South Africa and Egypt. He continues to serve as a trustee at CIS.
Pete returned to Oxford for his theological training, which he completed in 2012 and went on to serve as an Assistant Minister with All Souls Langham Place in London. Since 2013, Pete has served as the Senior Minister at Inspire Saint James Clerkenwell in London, which he co-founded. Established as a church plant, Inspire Saint James has a vision to be a united and diverse community inspiring London with the good news of Jesus Christ. Pete is also a founding member and leader of The London Project, a Redeemer City to City church planting movement in London that seeks to catalyze a gospel-centered, culturally and ethnically diverse collaboration across evangelical networks London.
Words from Pete

Books
Sermons
Blogs
Articles and Podcasts
---

PSC Process
Pulpit Committee (PSC) Formed - John Lin submitted his resignation in September 2020. In November 2020, the congregation accepted his resignation at the congregational meeting and also elected a Pulpit Committee of 16 people that represent the diversity of our congregation - AM/PM, male/female, age, race, politics, etc.
Hired Consultant - After the Committee was formed, we hired a consultant, Reverend Ed Norton, from McGowan Global Institute, a 501c(3) non-profit organization that specializes in helping churches with their pastoral search.
Gathered Input - The PSC worked hard to better understand where we stand as a church, who we hope to be and what qualities we would like to see for a Senior Pastor. The PSC partnered with Ed Norton to survey the congregation, interview staff and officers and conduct a Discovery weekend with 40+ congregants. With this feedback from the church, the PSC created a Pastor and Church Profile.
Solicited Candidates - Candidates were then solicited from the congregation and through Ed's search process. We then evaluated almost 50 potential candidates, conducted "deep dive" reviews on 13 of the candidates and invited 8 of those candidates for a second round interview with the entire PSC.
Pete Nicholas - Through this process, Pete Nicholas emerged as a leading candidate.
London Visit - The PSC Executive Chairs traveled to London to meet Pete and his family in person and observe his church's AM and PM services.
NYC Visit - Pete and his wife Rebecca then traveled to New York for a weekend of interviews, Q&A, fellowship and prayer. Pete and Rebecca had an opportunity to explore the city and observe our AM service.
Nomination - The PSC unanimously voted to nominate Pete Nicholas as our candidate for the next Senior Pastor of Redeemer Downtown.
For more details, see the Downtown Pulpit Search page.

A Sense of Calling
Throughout our pastoral search, the PSC has returned often to the Pastor and Church Profile which we developed in the spring of 2021, reflecting input from a Congregational Survey, Town Hall, and an in-depth Discovery Weekend focus group. Our priorities have remained the same and are reflected in our choice of final candidate.
A bold fearless teacher of the gospel of Christ, whose messages are deeply and directly rooted in Scripture. Someone who speaks boldly from the instruction of the Holy Spirit and who is able to expound and contextualize theology.
A gifted leader with the ability to build upon the strong foundation of Redeemer Downtown history and guide us into our next phase of mission and vision as a church.
Someone who has the experience of stewarding resources, the spiritual ability to plan, organize and execute procedure, and someone with the willingness to engage with and energize our staff team.
A leader with the maturity and spiritual capacity to shepherd our church, offering biblical guidance, leading by example and helping us grow as individuals and as a body to be more like Christ.
A pastor who is eager to listen and who is prepared to speak the truth of the Bible into the cultural conversations of the day, with wisdom, grace and tact.
Someone who loves the city and its diversity as much as we do, and who possesses a specific calling to living out the gospel of Christ in the complexity of the urban context.
A pastor who desires to be personally connected and helps to extend and deepen the fellowship within the church. Someone who is approachable and who will become deeply involved with our community.
A leader whose life and character reflect the work of the Holy Spirit. Someone who is humble, mature, listens well, walks with integrity and who is faithful to the Lord, his calling and his family.
We have been amazed to see so many of these qualities that we identified and prayed for in our future Senior Pastor reflected in Pete Nicholas and his family. While we know there are challenges ahead and no one person is perfect—and we anticipate flubs, miscommunications, cultural mishaps and human error will undoubtedly be a part of our future story—we are so encouraged by God's faithfulness in how many of the above characteristics are embodied in Pete. We are confident that empowered by the Holy Spirit, girded by our prayers and supported by our community, Pete will be a pastor who will model the love of Christ and lead us deeper into relationship with our Savior while spurring us on to fulfill the Great Commission in New York City.
---
PSC Reflections
Bruno Assante


After hearing Pete preach several sermons, I believe that he trusts the Word of God to strengthen, encourage, and comfort his congregation. (I Corinthians 14: 3) He preaches with conviction, and stands on the Word of God, and I believe the Holy Spirit will honor God's Word and bring change to our congregation through Pete's ministry at Redeemer.

…

Mylo Cheng
Praise God for his mercy & faithfulness to Redeemer Downtown! The journey to find a senior pastor over the last 14 months has taken many unexpected twists and turns, including the opportunity to connect with Pete Nicholas on the other side of the Atlantic Ocean during a global pandemic. As our committee got to know Pete better, as well as his wife Rebecca, both virtually and eventually in-person, two things became clear: 1) God's grace has profoundly impacted Pete and shaped him into a leader that effuses the love & wisdom of Christ, and 2) God has uniquely prepared and called Pete to shepherd our congregation and revive the hearts of New Yorkers. Therefore, it is with great joy and hope that we recommend Pete Nicholas.

…

Jan Dolle
Pete and Rebecca Nicholas have all of the "assets" needed for being upwardly-mobile and highly successful in western society today. Pete is a self-confident, former professional rugby player, highly intellectual in his communications. Rebecca is a medical surgeon!!

Forfeiting their human assets in order to reach the people God wants them to reach, Pete and Rebecca have made lifestyle choices about how they can best serve our Lord…rather than living in the comfortable manse provided by Pete's position, they have opted to live in "the estates", which I understand to be something equivalent to our housing projects, because they feel compelled to live among the people they believe God is calling them to serve.

…

Annabel Endean
Pete is an incredibly talented preacher and I have been deeply moved by his teaching. But what I admire the most about Pete is his relationship with Rebecca. The love they have for each other is beautiful and the devotion they have to sharing and living out the gospel is undeniable. God has enriched Pete's ministry through his marriage because Rebecca not only keeps him humble and rooted in Christ, but actively supports him in all the endeavors God has called him to. I am so excited to see how God uses Pete and Rebecca to reinvigorate Redeemer Downtown's heart to loving and serving our Heavenly Father.

…

Tilky Fernandez


Pete and Rebecca genuinely operate as one and live out the joy of their faith in Christ by loving and serving their neighbors—right in the council estate where they live! His sermons get straight to the heart's core and address city dwellers' issues like loneliness, justice, identity, and the true hope we have in Jesus to renew all things and live a new life in Him. We are so excited about how our church will be challenged, grow in discipleship, and experience revival under Pete's leadership!

…

Ruth Gyuse
The process of calling a Senior Pastor candidate has been truly one of faith, watching God lead the PSC week by week as he revealed his will to us. Starting from the selection of a search consultant (McGowan) which eventually led us across the ocean to Pete Nicholas and his family, to our final unanimous internal vote—I have been awed and humbled, have wept and questioned, have been amazed and filled with joy. What strikes me most about Pete and Rebecca is their missional hearts. They truly desire to live out the gospel in their lives and they lead by example. I consider their move to NYC to be an Abrahamic call, leaving all they know to come and minister among us and to preach Christ to the nations. I pray to be as in tune to God's voice as they are! Pete is a listening, thoughtful, visionary leader and I look forward to seeing where God will lead Redeemer Downtown in the years to come.

…

David Hawkins
Pete has an exceptional combination of gifts being both pastoral/caring on an individual/church level and able to speak to broader cultural issues (e.g. in sermons and his book A Place for God). I'm excited for Pete to bring a fresh vision and perspective to RDT to enable us together to bring people to Christ, grow in our faith, and positively impact New York City. Pete, Rebecca, Oliver and Tobi will also be an incredible addition to our community.

…

Bryce Humphrey
For me, Pete is an "all-of-the-above" candidate. We met several candidates who were gifted and dynamic preachers of God's word; we met others with bold visions for the future of RDT and how we interact with our city and world; we met still others who were clearly leaders with hearts of service and humility. But Pete uniquely possesses all of these traits, all with a compassionate and caring disposition that makes him as approachable as he is accomplished. I am confident that Pete, with his wife Rebecca, is the man God has called to lead our church in this exciting next stage.

…

Reggie Kyle


When I first reached out to Pete in London about his candidacy I honestly did not know what to expect. His sermons were very strong and inspiring, but it wasn't until I started learning more about how Pete and his wife Rebecca both strive to live the Gospel in their daily lives that I knew he was the kind of leader we wanted. They live and raise their children in the diverse community that their church serves. Their church in London has flourished, but it also has contributed to the success of the London Project. Its goal is to bring together many diverse churches in London to build a movement of the Gospel. With Pete, I'm excited for something similar for Redeemer Downtown and NYC.

…

Melody Leong


From the first interview, I was drawn to Pete's authenticity, leadership and vision to make Christ known. From his sermons, I was drawn to his keen sense of bringing the gospel to light in a hungry world. From the first meeting with his wife, Rebecca, I was drawn to their partnership in ministry and love for their community. All of these factors together helped draw us to Jesus and what a gift that will be to Redeemer Downtown.

…

Emily Lin


Who was the last person you interacted with where that interaction left you feeling challenged, convicted and inspired? For me, that has been after every interaction I have had with Pete since we first met him in the summer of 2021. Over the last 14 months, we have been praying for a Senior Pastor who is a gifted preacher, compassionate shepherd and visionary leader. We thought that we may have been asking for too much, but GOD IS SO GOOD. We never would have expected that we would be putting forth a man from London for our congregation to consider calling to be our Senior Pastor. When I think about what God has in store for the future of Redeemer Downtown and NYC, I am filled with a renewed sense of excitement, hope and courage. I truly feel that God has called Pete and his wife, Rebecca, to walk with us on this journey.

…

Tyler MacDonald


Throughout the PSC process we have prayed first & foremost, that God's will would be done. We have asked God to grant us wisdom and discernment, and to make us be in one accord. As I listened to Pete's sermons I was struck by his deep exploration of scripture and his palpable love of Christ. Moreover, as we got to know Pete and his wife, Rebecca, personal conviction moved beyond the pulpit and was boldly pursued in his daily life and leadership. The Lord has continued to show His faithfulness—the PSC was united in our desire to get to know Pete and his family and ultimately, to recommend to the Redeemer Downtown congregation Pete as our next Senior Pastor.

…

Ariel Slonim
In our virtual conversations, in-person meetings, and sermon deep-dives, I have been struck each time by how God has uniquely gifted Pete—he's a deep thinker whose sermons engage the head and the heart, he's a visionary leader as well as an eager listener, and a man of strong character who lives by his motto of "leaders go first." It was a joy to spend a weekend with Pete and his wife Rebecca, and I am thrilled to invite them to join our Redeemer Downtown family.

…

Jerome Walford


Representing the diverse needs and perspectives of our congregation, it was a wonder to see the search committee rally around our candidate. Pete Nicholas has a clear gift for preaching, as well as a calm and approachable leadership style. Our in-person interview weekend with Pete and Rebecca felt more like a reunion with long-time friends, who happen to have been across the pond for a season. I'm hopeful that God is leading us into a new stage of life and growth for our church community.

…

Henry Woo


As the culture around us continues to change, we at Redeemer Downtown face the urgent task of presenting the gospel to our city in fresh ways. Having completed the extensive process to arrive at our recommendation of Pete, I am confident that his will be a unique voice, bringing perspective and experience from another great global city to bear on the complex challenges and opportunities our family of churches will face in the decades to come.

…

Andrew Yong
What struck me most about Pete is his unabashed and contagious love of Jesus, which is also reflected in Pete's integrity and depth of character. Notwithstanding Pete's manifold abilities and accomplishments, he is humble, quick to listen and eager to self-sacrifice; a true servant-leader who understands and can navigate complexity. Coupled with Pete's preternatural and well-honed ability to understand the meta narratives of our age, I believe God desires to use Pete's prophetic voice to make disciples of Jesus at a moment when everything seems to be falling apart. I am excited to see God's work in our midst with Pete leading Redeemer Downtown on mission together.
---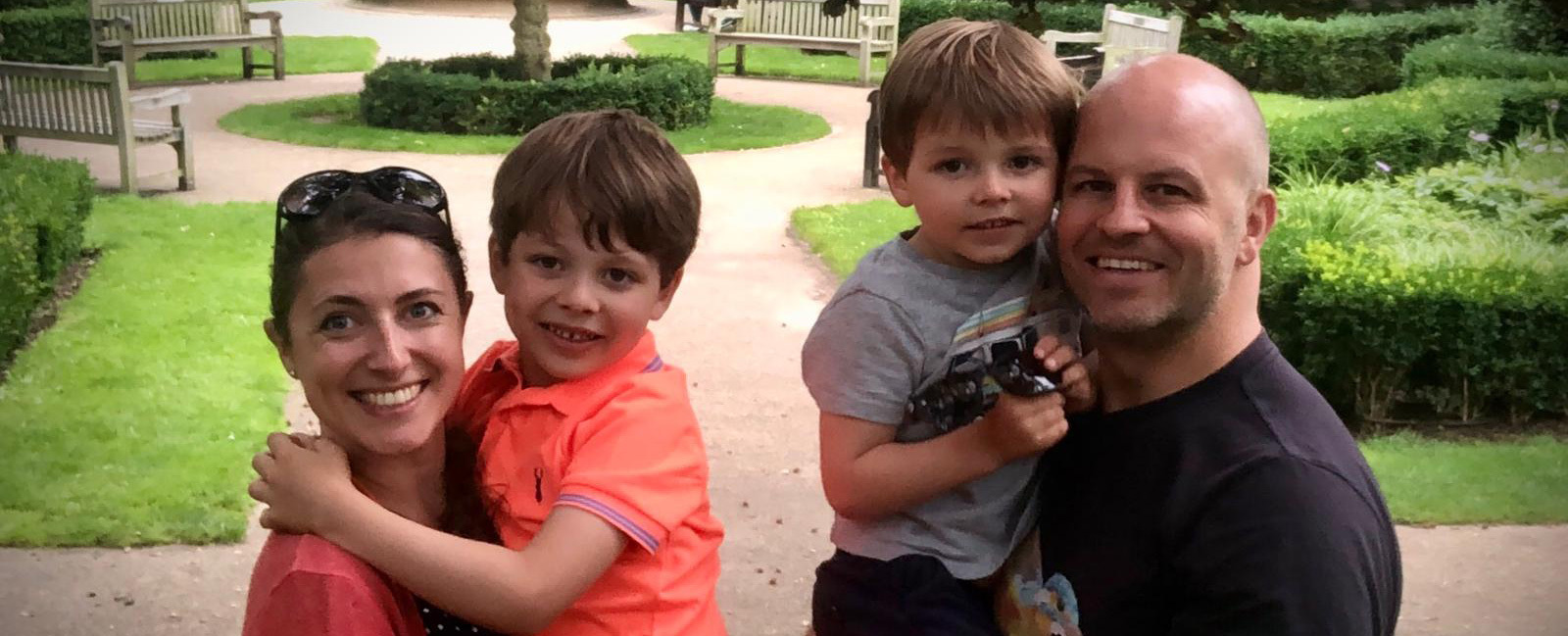 Where We Have Been
On Sunday, January 30, the Redeemer Downtown Pulpit Search Committee officially announced to the congregation their unanimous vote for Pete Nicholas as our candidate for Senior Pastor.
Between Monday, January 31 to Sunday, February 6, as a church we set aside a time for prayer and fasting together, along with personal and corporate prayer.
From February 5-6, Pete Nicholas visited Redeemer Downtown for the Candidating Weekend. Both our staff and lay-leaders had opportunities to meet Pete, ask more questions and get to know him. Pete also preached at both our services on Sunday, February 6, and had a Q&A Session answering questions sent directly from our congregants.
Tuesday, February 8, we held a Town Hall meeting where the congregation heard from the PSC, staff and our elders about Pete and his family and why we believe he is the man God has called. We took questions that had been submitted through the website as well as answered any live questions.
On Sunday, February 13, Redeemer Downtown held a historic congregational meeting and vote. The motion to elect and extend a call to Pete Nicholas was nearly unanimous. Our call is now sent to the Metropolitan New York Presbytery to proceed with the ordination process for Pete Nicholas.
On Tuesday, May 10, 2022, the Metro New York Presbytery of the Presbyterian Church in America voted to receive Rev. Pete Nicholas by transfer from the Church of England, permitting him to serve Redeemer Presbyterian Church Downtown.

On Sunday, June 26, 2022, Rev. Pete Nicholas was ordained as a Teaching Elder into the Presbyterian Church of America

What Comes Next?
Pete, his wife Rebecca and their boys Oliver and Tobi are planning to move to New York and start work soon, pending work visa approval. Please pray for the visa to be approved quickly!