Redeemer Downtown Update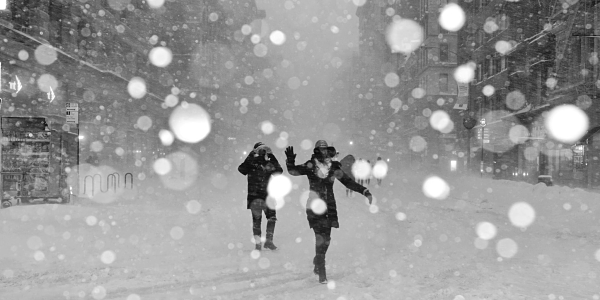 This time of year can be tough for New Yorkers. While the days are brightening and getting longer, winter darkness can often linger for much longer than we might prefer. Our sense of hope for brighter days to come, can often be overwhelmed by winter's chill. As followers of Christ, this experience is not just a function of the season or weather. There are times when our sense of hope can be darkened by the realities of our world.
One of our principal commitments at Redeemer is to form people to live all of life out of a deep love for Jesus. This spiritual formation includes not just the breadth of life that we may inhabit as neighbors, citizens, workers, friends, and family, but also the depth and entirety of who we are as people with intellects, wills and emotions. God is working to transform us thoroughly and completely.
This past Sunday, we heard stories from Redeemer Counseling Services, which has worked alongside Redeemer to help people explore the deeper implications of God's grace on our transformation. While their work sometimes addresses acutely challenging life situations, it also includes equipping with ongoing healthy life practices in areas like personal finance, dating and premarital counseling, career direction and building healthy relationships. Their work actively cultivates "gospel health" in both interventional and preventative ways.
RCS is here to serve the Redeemer community and the broader Christian community in New York City. While much of our congregational care happens in the context of community groups throughout the City, there are times when more focused and expert care may be warranted. If you or someone you know, might benefit from a more focused approach to gospel transformation, please do not hesitate to contact Redeemer Counseling Services. It's through our partnership with them that we hope to bring joy and peace to our City.
"Instead, speaking the truth in love, we will in all things grow up into him who is the Head, that is Christ." — Ephesians 4:15
Warmly in Christ,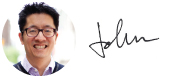 Redeemer Downtown Senior Pastor
---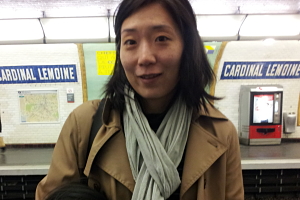 Tina Choi, LCSW
Redeemer Counseling Services Counselor
I draw from my own experience of receiving God's compassion as I walk alongside others in tender moments and difficult seasons.
As a counselor, I draw from my own experience of receiving compassion from God as I walk alongside others in tender moments and during difficult seasons. I take great comfort in knowing that God comes close to me through brokenness. Being a counselor, I am often made aware of my own brokenness, even as I'm touched by the brokenness of the lives around me. Through seeking His grace, I know that God is healing and working in me in the hard parts of my carefully God-crafted story. I am grateful to be a counselor at Redeemer Counseling, a job that allows me to incorporate the gospel of God's grace into my work. In situations where hope seems hidden, the gospel is both an implicit and explicit source of hope.
I am also a Redeemer Downtown member and have been married to Henry for 15 years. We are blessed with two children, Olivia, 12, an aspiring Broadway performer, and Edward Ilagi, 3, a foodie wanna-be. We live in Downtown Brooklyn and I am thankful for our community that has faithfully walked with us on our long adoption journey of our son whom we welcomed home last summer.
Life is a poignant journey with moments of rich, deep joy that are made more lovely because of the sadness where God's grace carries me. He is showing me that He cares for me in moments where I feel the sting of sin, both my own and others', and He is creating beauty out of the pain.
"The Lord is near to the brokenhearted and saves the crushed in spirit." — Psalm 34:18 (ESV)
---

+ Plan on attending our important Downtown Town Hall on March 11, after the 9:30 a.m. service.

+ Early registration is now open for the last Formation Conference on April 13-14.


+ Redeemer's full Holy Week schedule is now available online.


+ New DT Formation class starting 3/7, Relationships: A Mess Worth Making.


+ What is Lent? Looking for a Redeemer Lenten devotional?


+ Serve meal at Graffitti with HFNY on 3/7 to local low-income families from 5:30 to 7:30 p.m.

+ Join CFW for Soulful Finance with Brad Katsuyama, Co-Founder and CEO of IEX, on March 1.

+ Join #TeamHFNY to run & fundraise for our neighbors in need in the Charity Run on 3/17.

+ Serve lunch to the Union Square community with HFNY on 3/7 from 11:15 a.m. to 1:30 p.m.

+ Gotham Fellowship applications are now open until 3/31.

+ Are you 60+? Join the OWLS on Fridays at W83 at 10:45 a.m.