Redeemer Downtown Update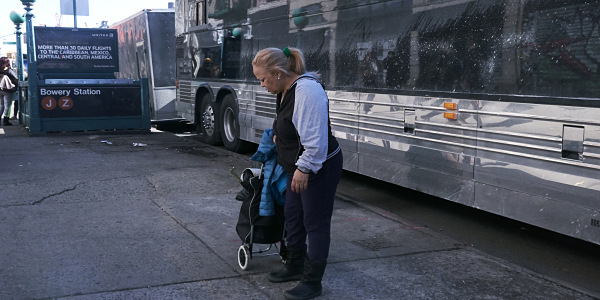 On Sunday, March 26, we will pray for and send out Downtown congregants to help begin new congregations in the city. We will also hear a report from Resurrection Brooklyn Heights, a church we helped launch last year in a similar way. We are calling March 26, Movement Sunday because Redeemer is a church for the city. Being "for the city" means that it's not just about us; it's about fostering a network of churches both new and old that love God and welcome people into His life-giving presence.
This movement mandate is rooted in Jesus' prayer for us. In the Gospel of John He prays, "that all of them may be one, Father, just as you are in me and I am in you. May they also be in us so that the world may believe that you have sent me." (John 17:21)
Our working together as Jesus' people corroborates our gospel message. If we are not united with one another how can a world at war have any hope that peace with God is possible?
Encouraging, praying for, giving financially and sending our people out are the everyday mechanics of unity. In these vital ways, we give root to what we say. In these actions we proclaim that we do believe in the holy catholic church; that the Holy Spirit is sending people into mission; that unity with other Christians is not a fantasy. On Sundays, like March 26, we enact our gospel belief that peace with God through Jesus is the soul of our movement.
Warmly in Christ,
Rev. Sam Wheatley
Downtown Congregation Executive Pastor
---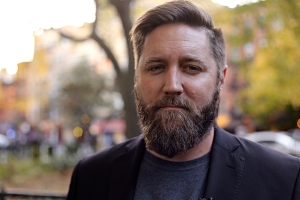 Pastor Erick SorensenPastor of Epiphany Lutheran Church
We knew where we were going to live and we knew we were planting in Stuy Town & Alphabet City. Beyond that, we didn't know much. But we did know a few things. …
About a year and a half ago, God called my family to move to the city to plant Epiphany Lutheran Church. We knew where we were going to live and we knew which neighborhood we were planting in (Stuy Town & Alphabet City). Beyond that, we didn't know much. But we did know a few things. …
We knew that God would ultimately have to be the One to bring this church to fruition. So we prayed. A LOT.
We knew that we would need help from networks with great experience working in the city. So we sought support and training from Redeemer City to City's Incubator program and began attending Redeemer Downtown. Soon the Downtown congregation offered to support our church by praying for us, by sending people, and by promoting our vision for Stuy Town & Alphabet City through allowing me to share at services and introducing me to various Community Groups.
We knew we had to gather people. So I spent months at local cafes and other meeting spots constantly introducing myself to people. Eventually, small groups began meeting in my apartment and people started inviting their friends to join us.
We knew we had to find a place to worship. So, as our church community grew, we found a historic church right across the street from Stuy Town at 334 East 20th Street that allowed us to host numerous preview services.
We knew we'd need a gifted group of musicians to help lead us in worship. So, we assembled an ensemble of professional musicians to be our worship team.
All the pieces were in place: God was building his church!
So now here we are: At 5 p.m. on April 2, 2017, Epiphany launches weekly services! As our partners in ministry, we'd love if you would consider joining us for this celebration of God's work in New York. We can't begin to express how much the support of Redeemer has meant to us and we look forward to the ways God will use our partnership in the future for the sake of this great city.
---

+ Complete our church-wide survey today in partnership with Barna.

+ New to Redeemer or want to become a member? Attend the next Intro to Redeemer session.

+ Interested in joining and singing in our DT Holy Week choir?

+ Join HFNY's, The Hope Exchange, to go deeper in generosity toward the poor.

+ Participate in community outreach to the Chelsea Elliott Houses.

+ Provide homework help and lead a Bible study to youth in Staten Island.

+ Ever felt the need to reimagine or reinvigorate your calling?