Redeemer Downtown Update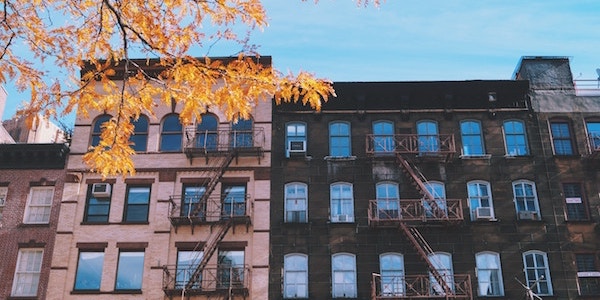 One of our foundational commitments at Redeemer, has been the strategic value of churches in the City. From our founding, almost 30 years ago, it's been our aspiration to be a church for the city. Even as we've embarked on our Formation year, our vision as a Downtown church is to be a community, formed by the gospel, for the joy and peace of Downtown.
Throughout the history of the early church, the Apostle Paul went from one urban center after another, to the most strategic hubs of the Mediterranean world. Paul went to Athens (Acts 17), which was the thought capital of the Graeco-Roman world. He later traveled to Corinth (Acts 18), a hub of commercial life for the Roman Empire. In Acts 19, we find Paul in Ephesus, the religious center of the Roman world. And finally, at the end of the book of Acts, Paul reached Rome, which was the political power center of that world. Cities are places of intersection and influence, and they continue to be one of the most strategic places for the church to be.
This past Sunday, we had the opportunity to hear from church planters, who are being hosted by Redeemer City to City for a season of intensive training as they prepare to plant churches in major cities around the world. It was a powerful reminder for us of what God is doing throughout the world in major cities like ours, and an invitation for us to be a part of it.
Here are some ways for you to get involved:
Pray for the church planters who are participating in City to City's intensive training.
Attend an Open House on Monday, October 16, to meet our church planters and find out how God is using them throughout the world. RSVP required.
Give financial support to City to City.
Thank you for your ongoing support and partnership in what God is doing Downtown and throughout the world.
Warmly in Christ,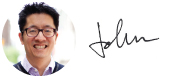 Redeemer Downtown Senior Pastor
---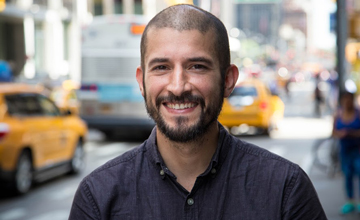 Andrés QuinteroYouth Ministry Manager
I have treasured working with the Downtown Youth Group as the most important job I have taken!
Andrés Quintero moved to New York City from Colombia with his wife and two boys in February of 2011. They have attended Downtown since its inception. He first learned about Redeemer while living in Colombia. One day while waiting in line in the grocery store, Andrés found himself in the self-help area, where a copy of The Reason for God caught his eye. He remembers telling his wife that he wished to join a church as stimulating as the message in the book, and a few months later a job offer in the fashion industry brought him to NYC and Redeemer.
In 2016 Andrés became a Community Group Intern as he thought he could entertain his vocational calling at the same time as he was launching his own handbag line. Little did he know that designing bags would become a hobby and his vocational calling into full-time ministry.
Last year he remembered praying to God about wanting to surrender completely to his plans. Then, during his Community Group internship a door with the Downtown Youth Group opened and a parent suggested Andrés volunteer to lead the group in the interim. Andrés became so invested he desired to stay longer with the students, one of them being his son.
Of his passion for Youth Ministry, Andrés said, "I have treasured working with the Downtown Youth Group as the most important job I have taken! Somebody once told me that 90% of people become Christians before they are 19. This is a great opportunity and a big responsibility to anybody working with the youth." Since taking the official role of Youth Group Manager, Andrés has tried to incorporate more time reading the word, finding fun games, and hopes to lead some mission trips in the near future.
He is having a great time, except when his son texts him in the middle of a meeting, telling his father he needs to spice up the lesson!
---

+ BOTH Downtown services will be held on October 22, unlike previously advertised.

+ Cultivate a daily practice of prayer and Scripture reading with Redeemer's e-devotional.

+ Register for the Formation: Gospel Identity Conference. Rates increase October 17.

+ Email Obed by 10/22 if interested in joining the Downtown Advent Choir.

+ Members, who could you nominate for Elder and Deek in November?

+ Read about Hope for New York's 10-year vision.

+ Connect with Downtown women of all ages, backgrounds, and vocations.

+ Serve a Wednesday night meal to the Alphabet City community with Graffiti.

+ Looking to refresh your memory concerning what marriage is all about?

+ Teach English weeknights to the Arab-American immigrant community.

+ Actively seeking a job? Join the Diaconate's 5-session Skills Training course starting November 2.

+ Redeemer Grace and Race presents SPOTLIGHT: An Evening with Sho Baraka and Propaganda.

+ Meet the CTC International Intensive church planters on 10/17. RSVP required.

+ Get your tickets for the West Side's next Agora conversation.