Redeemer Downtown Update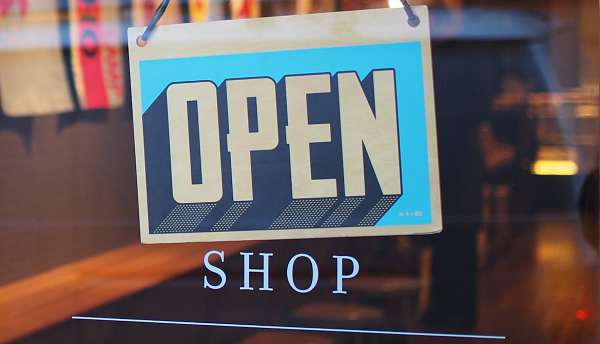 Welcome back to a new ministry year! I hope your summer was a restful one and that you are ready to embrace and engage all that God has in store for us this coming year.
Recently, the New York Times published an opinion piece on the joys of entering the 40th grade. The author (an adult) noted that every fall, children experience a sense of newness and even personal reinvention as they return to school with different haircuts, having grown over the summer, with stories of summer adventures and anticipation of everything is to come that year. It is a time for new teachers, a clean backpack, and a return to familiar rhythms in a new way. While adults don't have the same regular opportunity for reinvention, that sense of newness where we return to something familiar (school, in the case of children) and yet approach and connect to it in fresh and novel ways is something we can still experience every fall. It's a time when we return to the rhythms of life that both comfort and challenge us.
Over the summer, I spent time reading two pieces of writing. The first was a book about the nature of vocation and calling, written by the former director of an institute in Washington DC, dedicated to exploring the relationship between Christian faith and professional calling. The second was a history of Redeemer, written by Tim Keller, describing the growth and development of Redeemer, including all of the hard-won lessons learned along the way.
Here's what impressed me about both. The book on calling described the fact that the people of God have always had three main features in their life together. They were a people of revelation, relationship, and responsibility. Revelation meant they were worshippers and lovers of God. They were people with whom God connected through revelation, to which they responded in joy and worship. Relationship meant they lived in community, particularly amongst the people of God. They understood that one of their fundamental inclinations was to love the people of God, in the same way, that siblings love one another when they are in the same family. Responsibility meant they were called to care for and the world and place in which they lived. They were to show hospitality, exercise compassion and work for the common good. And these inclinations were woven into their corporate and individual lives. They realized that their lives before God were not simply in the worship assembly, but lived in everyday relationships, conversations and transactions. Garber, the author, writes:
A relationship initiated — by grace. A revelation made — with power and clarity. And a responsibility, an ability to respond, built into the very structure of the cosmos, into the very sinew of the human soul, of men and women made in his image, made to image him in the world. — Steven Garber, Visions of Vocation: Common Grace for the Common Good

It was an important reminder that our purpose in the world is to be expressed in all the details of our lives. Our calling to serve God as worshippers, who live in the community of God, and have a sense of place and responsibility in the City, is one that encompasses every part of our lives.
The retelling of Redeemer's vision had a similar impact on me. Redeemer, from its very inception, has been a church on mission, with a commitment to the flourishing and renewal of New York City. As was apparent, even in the early days of Redeemer, there was an intentional, regular commitment to bringing the gospel to bear on every part of our lives for the good of the city. Acts 4 describes the early disciples as ones who were public about their faith, generous towards one another, committed to the common good, and worshippers of God who were "one in heart and mind" (Acts 4:32). They shared together in their love of God, love for one another and love for the world into which they had been called.
As we launch into a new ministry year, my hope is that this season be one of returning to familiar rhythms (loving God, loving God's people, loving God's world), but in a way that is fresh, dynamic and reinvigorated, much like a return to the familiarity of school with an exciting year of learning and growing to come. Over the year, we'll be unveiling various ways to be "one in heart and mind" in serving the city together. Our sermon series will look at the familiar inclinations of loving God, God's people and God's world. We'll be introducing new ways to collaborate and connect around our vision, whether through the Leadership Community Gatherings (LCG) that we'll be starting or a parents' council that we'll be forming as part of our Children's Ministry. We'll also be working to develop ways to deepen our connections for leaders, volunteers and members throughout this year, not simply for the sake of connecting to one another, but connecting to our vision together. We're a church being formed by the gospel not for ourselves, but for the good of the city around us. It's my hope that as we begin a new year, it will be one where our vision to bring people to deeply love Jesus, for the joy, peace and flourishing of Downtown, will be part of the regular rhythms of your life in fresh and new ways.
Welcome back!
Warmly in Christ,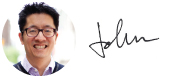 Redeemer Downtown Senior Pastor
---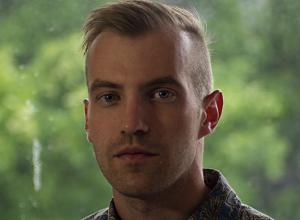 Will Brenner
"I want us to be a church that lives out Acts 4:32-35."
What do you love most about New York City, compared to where you're from?
There are always things happening, and there are a lot of people. They give the city of sense of importance and make me feel important too, in a way. But, honestly, I dislike NYC about as often as I like it!

How long have you lived in the city? Where did you grow up?
I've lived in NYC for a little over two years now. I was born in Chicago but mostly grew up in Farmington, New Mexico.

What are your fave things to do/places to go?
My favorite thing to do here is spend time with friends. I'm still figuring out my favorite places, but when the weather is nice, I like to hang out at Chelsea Piers, under a tree on the grass. It's a good place to nap if you're in-between things happening.

How long have you been attending Redeemer Downtown? What do you love about it?
A little over two years. I like the people.

Is there anything at Redeemer Downtown that has been most influential, encouraging, or challenging for you?
The men's group has probably been all three. When I was invited to join it, I was very excited and encouraged.

What do you do for a 9 to 5? What are some of your hobbies, activities, or passions?
That's a good question—I'll get back to you when I know the answer! All joking aside, I probably enjoy too many things. I mostly work as a freelance animator and compositor, but I am also writing a graphic novel.

Any fun facts about you, or any hidden talents?
I don't know — you'll have to talk to me in person!

What do you hope and pray that God would do in our church and in the city?
Jesus gave us everything so we should give him our everything. I want to see men and women living all in for God. I want us to be a church that lives out Act 4:32-35, Ephesians 3:14-21, 5:15-21, and 2 Corinthians 5:16-21... actually just the whole Bible! I want all of us to see how beautiful and glorious God truly is and reflect this in the city, in everything that we do.
---

WHAT'S NEW

+ RSVP for our Fall Social on Monday, 9/23. Everyone is invited, so invite your friends and family too!

+ Married 2+ years and desiring to understand, repair and strengthen your marriage? Register for our monthly series, MarriageWorks!

+ Interested in intentional discipleship and committed community with other Downtown women? Register for this Sunday's Downtown Women Discipleship Triads info session.

+ Our Worship Arts team is seeking capable choral singers for this year's Advent Choir.

+ Officer Nomination Month is coming in October! Interested in learning about serving with the Diaconate? Come to Inspire Mercy Night.

DON'T FORGET

+ Fall is the perfect time to join a Community Group! These are small groups that meet weekly to pray, study the Bible, and hang out.

+ Want to become a member? Interested in learning more about Downtown? Join us for our next Intro to Redeemer Downtown on October 6.

+ Engaged or seriously dating? Registration for Downtown's Premarital seminar (10/5) is now open.

+ Healing for Wives Hurt by Infidelity counseling group will process the heartbreak women experience from spousal infidelity. Starts October 1.

+ There's still time to register for CFW's 7-week Faith & Work intro class.

HOPE FOR NEW YORK

+ Attend Safe Families info session: Learn how you can serve as a volunteer and come alongside overwhelmed families on Wednesday, September 25 from 7 to 8:30 p.m.

+ Commit to relationship building! Explore the different ways you can serve NYC kids through mentorship this school year.

+ Serve lunch in Union Square with The Salvation Army: Mondays and Wednesdays from 11:15 a.m. to 1:30 p.m.